Ukrainian family-owned bakery in DC's Adams Morgan burglarized nearly year after arson fire
WASHINGTON - A Ukrainian family-owned bakery in D.C.'s Adams Morgan is trying to pick up the pieces following a burglary early Thursday morning that struck almost one year after the business was damaged by an arson fire.
Authorities say the robbers busted through the glass front door of the D Light Café & Bakery on 18th Street before dawn Thursday. 
They stole the café's security cameras, their point-of-sale system which allows them to accept payments, and food from the freezer.
"These things are valuable for me but I'm not sure people will find any value in these things themselves," said Anastasiia Derun, who co-owns the business with her sister. "This damage that they caused – they literally – they damaged my business – they didn't get anything for their pockets."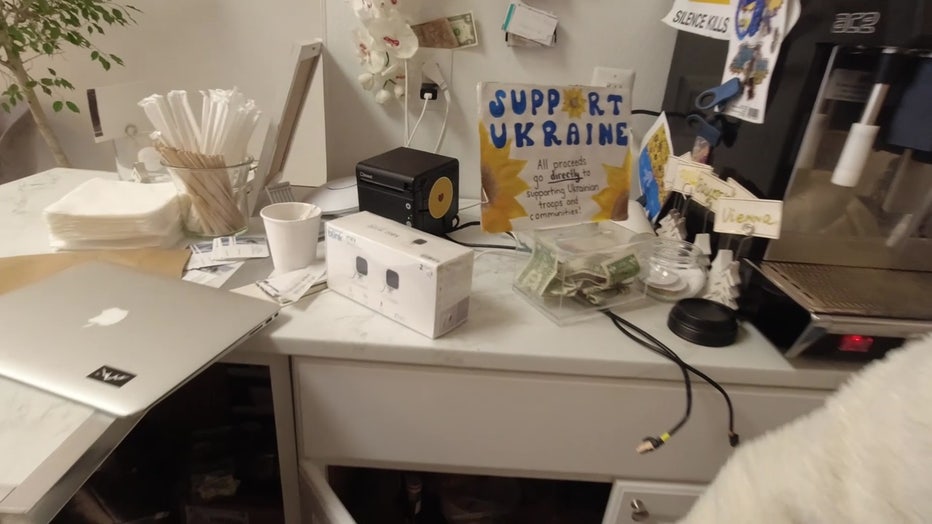 In January 2022, the same business was damaged by an arsonist's fire. Police made an arrest in that case in February of last year.
Derun says the thieves left behind about $50 in a cash in a jar which is used to collect donations for Ukranian relief efforts.