7 juveniles in custody after carjacking, crash in DC: police
WASHINGTON - An armed carjacking that began in Prince George's County ended in a Northeast D.C. crash with seven juveniles charged. More serious charges for the actually armed carjacking, which is a felony, may come from Prince George's County if authorities find any of the teens involved in crash to also have been involved in the armed carjacking. 
Download the FOX 5 DC News App for Local Breaking News and Weather
The crash happened a little before 11:30 p.m. Monday night near C St. and 14th Place Northeast. Home Nest cameras captured the domino effect of damage caused when the stolen vehicle turned in the wrong direction on 14th Place and crashed into a red Chevy, which then forced more than one vehicle into the other behind it.
According to DC Police, a 13-year-old was charged with Leaving After Colliding, Unauthorized Use of a Vehicle, Fleeing from a Law Enforcement Officer, Reckless driving and for driving with No Permit. Six others, including two three 14-year-olds, one 15-year-old and two 16-year-olds, are charged with Unauthorized Use of a Vehicle.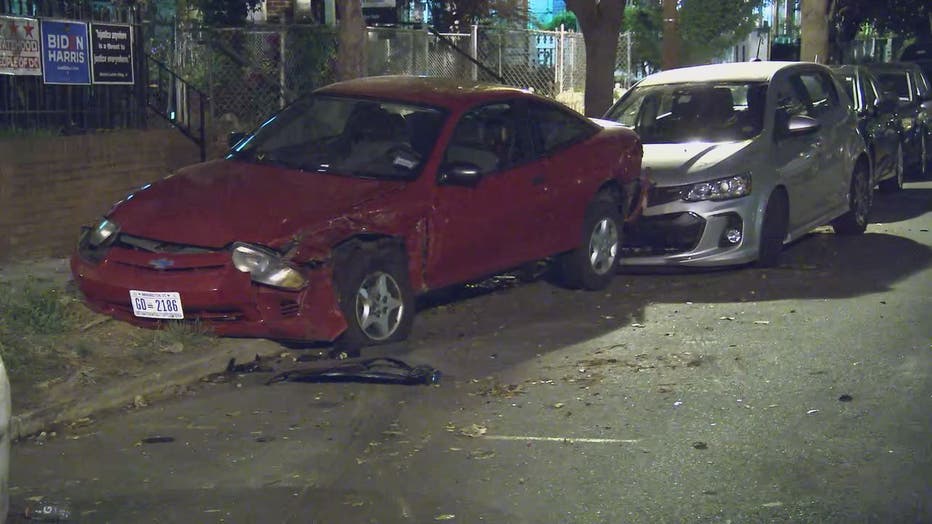 Prince George's County Police tell FOX 5 they received a report of an armed carjacking involving a gun and at least 3 suspects on Sunday, June 27th. Then on Monday, June 28th, Seat Pleasant Police see a truck matching the description of the carjacked vehicle (a 2021 Toyota Highlander) driving through their town. We're told police attempted a traffic stop but the Toyota kept moving.
Police say the incident began as a reported carjacking in the Seat Pleasant area of Prince George's County and ended around 11:30 p.m. in a crash near 14th Place and C Street in the Northeast. Officials say the juveniles ranged in age from 12 to 15-year-old.
READ MORE: Shocking video shows deadly DC Uber Eats carjacking by teen girls
An armed carjacking is a felony. A Seat Pleasant Police Spokesperson says the police chase was approved for that reason. After the crash, the Seat Pleasant Spokesperson told FOX 5 their K-9 was able to catch some of the suspects who fled the scene. They were discovered about two blocks over, in a backyard.
There are strict privacy laws around juveniles in the criminal justice system. It was difficult learning whether any of the teens had been involved in this type of activity before. A Seat Pleasant source expressed frustration, noting sometimes those in the carjacked car do not face serious charges unless investigators can absolutely connect them to the crime.
This is the second serious crash involving juveniles to happen in this Northeast neighborhood in several months. In April, FOX 5 reported on a crash that killed a driver. The slain driver's family said teens taking their grandmother's car for a joy ride were behind the wheel of the opposing vehicle.
"You got to do something there as far as consequences, community service or some time spent, whatever it is. But you've got to have a helping hand to go along with that," said Greg Wright, telling FOX 5 neighbors are conflicted. They want the juveniles engaged in serious crimes to face consequences but also understand some teens may need more help, or may just be following others.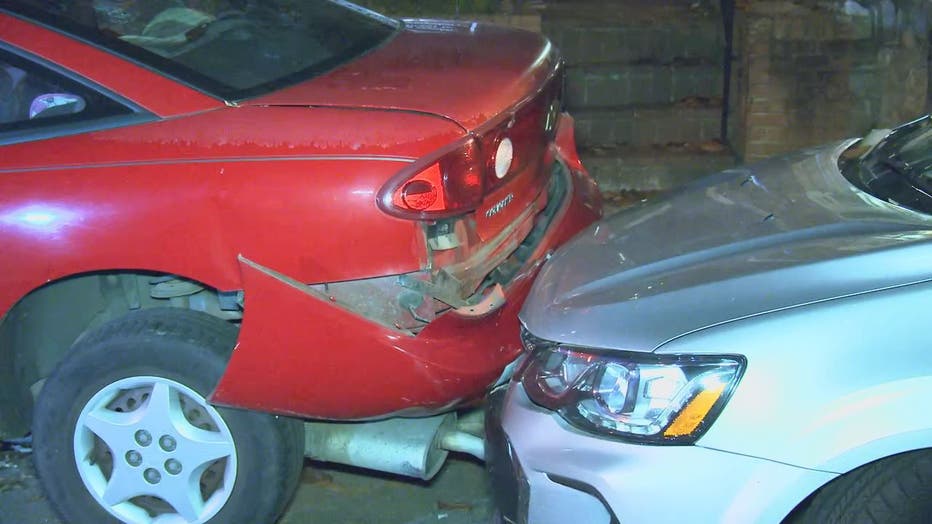 "Seven children all together – and they're children – so unfortunately with the criminal system, we still have realize these are children and children tend to be a bit stupid. But these are above and beyond just stupidity. It's a criminal act," said Elmater Pleasant, who expressed the same confliction. 
Pleasant told FOX 5 the owner of the red Chevy damaged the most in the crash, is actually out of town. Neighbors have been trying to help the family address the damage.
While DC Police say the teens are from the District, Prince George's County officials tell FOX 5 they are working on a number of programs to address youth crime. The Police Department recently launched "Operation Heatwave" in that effort. 
READ MORE: DC teen boy, girl charged in 2 Chevy Chase carjackings

"The Police Department has an Illegal Gathering/Party Squad that operates on Friday and Saturday nights from 8pm-2am.  The "Party Squad" responds to calls for service for large gatherings and/or parties that are of a disturbance to the residents. This particular team was designed during COVID and the assignment continues due to the relaxation of COVID protocols and the volume of parties and gatherings that occur during the summer months," a PGPD Spokesperson also shared with FOX 5 DC in an email, who added, "County residents are able to view a full list of opportunities here and register at https://pgcsummerpassortexp.eventbrite.com/. Youth will be able to select two options within each category. Selections do not guarantee placement, but all youth who are placed will receive at least two opportunities."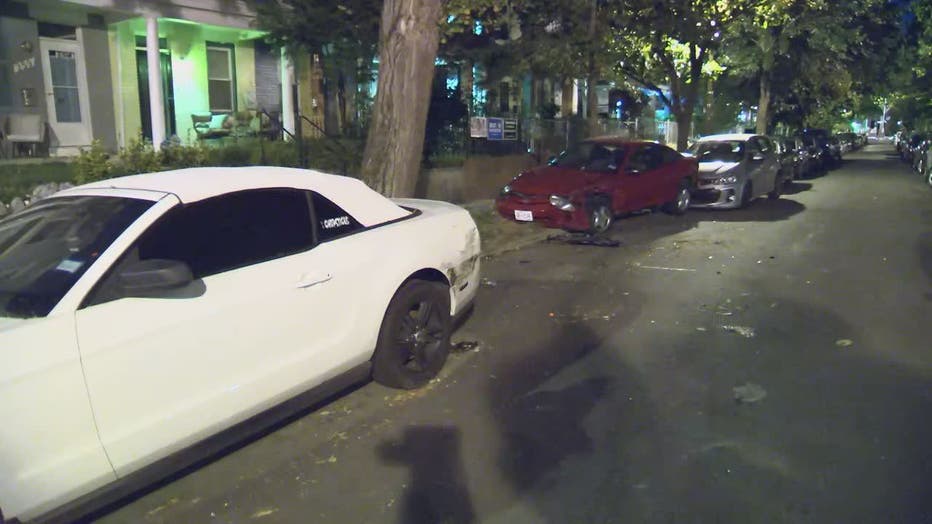 DC Police told FOX 5 in an email: "From January 1, 2020-June 28, 2020, there were a total of 94 carjacking offenses that occurred in the District. Also during this time frame, there were a total of 10 adults arrested and 12 juveniles arrested for carjacking offenses. From January 1, 2021-June 28, 2021, there were a total of 168 carjacking offenses that occurred in the District. Also during this time frame, there were a total of 14 adults arrested and 47 juveniles arrested for carjacking offenses."
FOX 5 has repeatedly requested an interview with DC Attorney General Karl Racine on the topic of youth crime in the District. His office provided an emailed statement on Tuesday:
"The Office of the Attorney General works to make the District safer by holding children accountable when they cause harm and ensuring they receive services and support so they do not go on to reoffend. While we are legally prohibited from speaking about the specifics of any juvenile case, our team is working closely with neighboring jurisdictions to respond to crimes committed across jurisdictional lines. These partnerships help ensure that public safety is protected and that the youth involved receive the services they need to be rehabilitated."