6-year-old Stafford County sisters safely located; mother in custody
Two 6-year-old sisters have been safely located after authorities say they were abducted by their mother Tuesday afternoon from their Stafford County elementary school.
Deputies say 32-year-old Rosa Gregg picked up her daughters - Riley and Regan Crowder – from Stafford Elementary School despite there being an active protective order filed against her.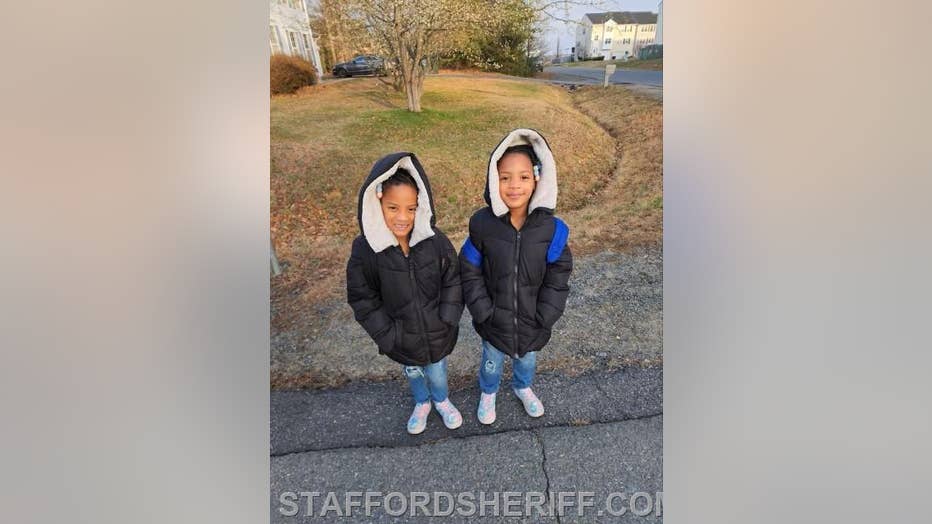 Riley, 6, and Regan Crowder, 6
School administrators told the sheriff's office they had no knowledge of the protective order.
Gregg is currently in custody. She faces parental abduction charges. The alleged abduction triggered an Amber Alert.
Photo Credit: Stafford County Sheriff's Office
Stafford County Public Schools issued a statement Tuesday to FOX 5, saying "We are deeply concerned about the two students involved and pray for their safe and swift return. We are cooperating fully with law enforcement to investigate the abduction. We are also investigating our internal processes to determine if additional matters must be addressed."
This is a developing story. Stay with us for updates.