5-year-old dies after fire at Southeast DC apartment complex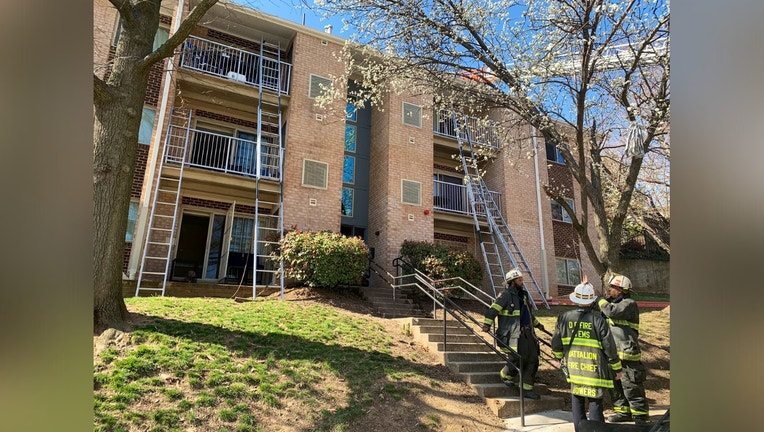 article
WASHINGTON - A 5-year-old boy who was rescued from a burning apartment in Southeast last week has succumbed to his injuries and died. 
D.C. police confirmed that the child passed away in the hospital earlier this week.  However, they did not mention the condition of the 9-year-old boy who was found outside the building. 
He was previously listed in serious condition, according to investigators.
D.C. Fire and EMS, crews responded to the fire on March 9 just before 1 p.m. in the apartment complex located at 3300 6th Street.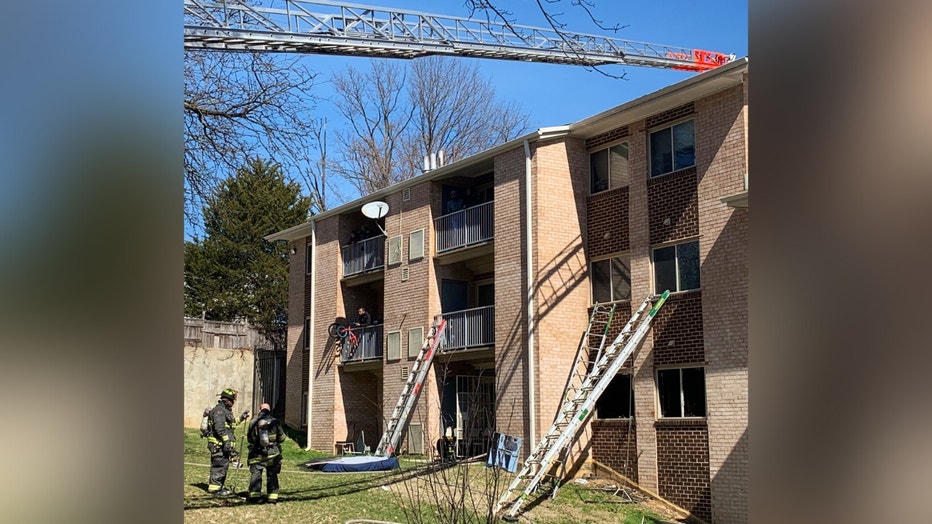 Once there, crews said they noticed that a fire burning on the building's first floor. They also noticed several residents sheltering from heavy smoke on their balconies.
After the flames were extinguished, several residents continued to shelter on their balconies as crews cleared heavy smoke from the building's hallways.
The fire was contained to one room inside an apartment, according to authorities.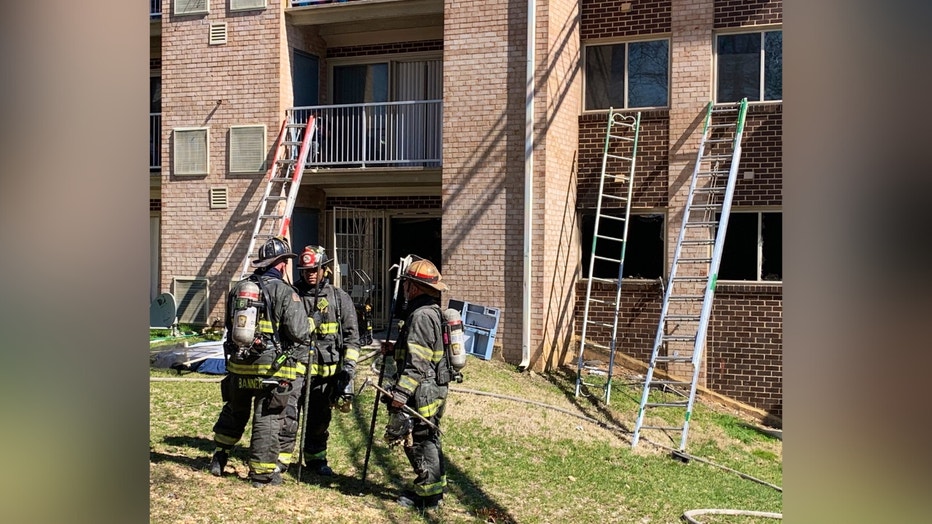 Fire officials said that two children, a 5-year-old and a 9-year-old, were taken to the hospital after the fire. Investigators say both children were inside the apartment that caught fire.
The 5-year-old was rescued from inside the apartment, while the 9-year-old was discovered near the building.
The cause of the fire remains under investigation.
This is a developing story. Stay with FOX 5 for updates.