18-year-old facing charges following fiery crash with semi-truck in Loudoun Co. that left 3 injured
LOUDOUN COUNTY, Va. - The Loudoun County Sheriff's Office is investigating a serious crash between a semi-truck and a car that left three people injured Monday. 
At 6:52 p.m., law enforcement responded to a report of a crash on Route 28 southbound near Sterling Blvd. 
The preliminary investigation revealed that a black Nissan Altima was going south on Route 28 when it slammed into a semi-truck, causing the truck to overturn and catch on fire.  A blue Toyota Prius was also struck by the Nissan.
The driver of the semi-truck was pulled from the truck by good Samaritans and had to be taken to an area hospital with life-threatening injuries. The drivers of the Altima and Prius were also taken to area hospitals and have since been released.  
The cause of the crash remains under investigation but speed is believed to be a factor.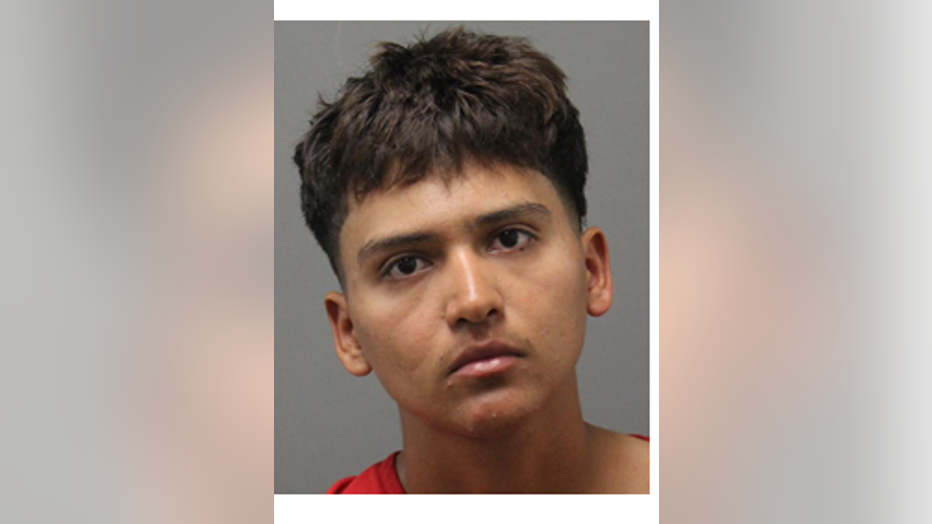 The driver of the Altima, 18-year-old Jose A. Padilla Espinosa was arrested for having forged tags and driving without insurance. He was taken to the Loudoun County jail where he is being held on no bond.  Additional charges are pending.
Investigators are asking anyone who may have been in the area of the crash or who may have seen what happened leading up to the collision to call Detective Tyler Bradley at 703-777-1021 or email Tyler.Bradley@Loudoun.gov. Anonymous tips can also be submitted by calling 703-777-1919.