27 transported after bus crashes into pole in College Park
COLLEGE PARK, Md. - Authorities say over two dozen people were injured after a University of Maryland commuter bus crashed into a light pole Wednesday in College Park.
The crash happened along Baltimore Avenue near University Boulevard just before 10:30 a.m.
Officials say 27 people were transported. All are believed to have sustained minor injuries.
The cause of the crash is under investigation.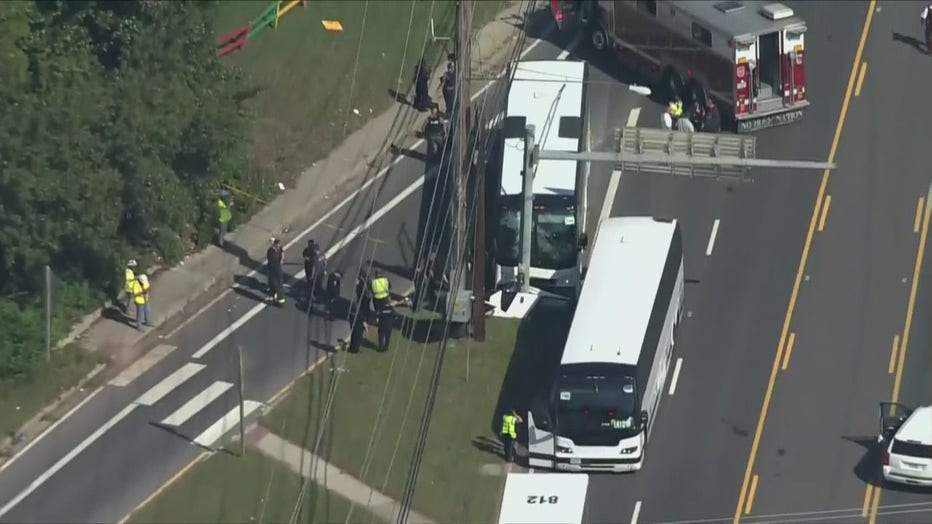 27 transported after bus crashes in College Park