21 salmonella cases in Maryland linked to Moby Dick House of Kabob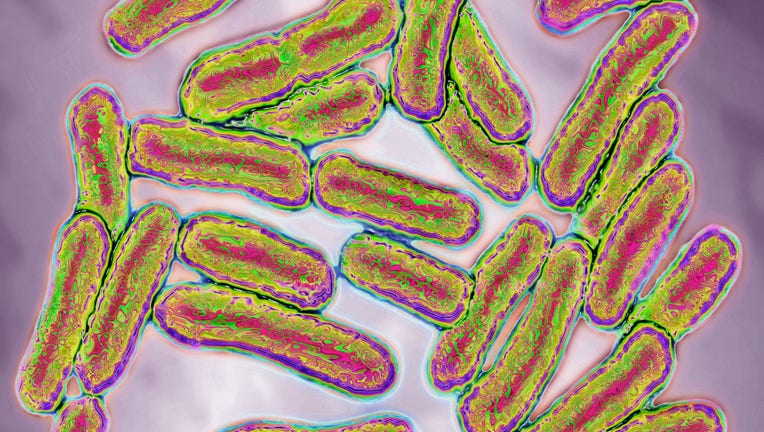 ANNAPOLIS, Md. - At least 21 cases of salmonella have been linked to food from Moby Dick House of Kabob, according to the Maryland Health Department.
The Health Department have not specified which location the food had been purchased at, nor have they said whether the location was still open.
In September, the Health Department said nine cases of salmonella had been linked to the popular chain.
At that time, they traced the infection to hummus.
The Montgomery County Health Department told FOX 5 that it learned towards the end of September of five cases of patients in the county getting salmonella from eating hummus from Moby Dick House of Kabob in Bethesda and Germantown.
The cases were reported to the state, which contacted Montgomery County to investigate further.
Besides reaching out to people who became ill, the county health department performed food safety inspections at the Bethesda and Germantown Moby Dick House of Kabob locations where people were sickened.
The county ordered in the inspection report for Germantown that Moby Dick cease serving hummus, noting it came from Hyattsville. They detained over 60 containers of hummus. In Bethesda, 34 containers were detained.
Most people infected with salmonella develop symptoms including diarrhea, fever and abdominal cramps within six hours to four days after infection.
The illness usually lasts four to seven days and most people recover without treatment.
Some people, including the elderly, infants and those with impaired immune systems are more likely to experience severe illness and may require hospitalization. 
The Maryland Department of Health released the following statement: 
"On Oct. 4, MDH's Office of Food Protection approved Moby Dick's House of Kabob to resume the manufacturing of hummus. Moby Dick's House of Kabob is cooperating with MDH during our investigation and is addressing food safety concerns."