2 people rescued from fiery Southeast apartment blaze
WASHINGTON - Firefighters needed a ladder and a power tool Tuesday afternoon to reach a man who was trapped inside a burning second-floor apartment in Southeast.
According to D.C. Fire and EMS officials, the flames engulfed the first floor of the four-unit building located in the 1600 block of 17th Street. A woman had to be rescued from the blaze and transported to a hospital.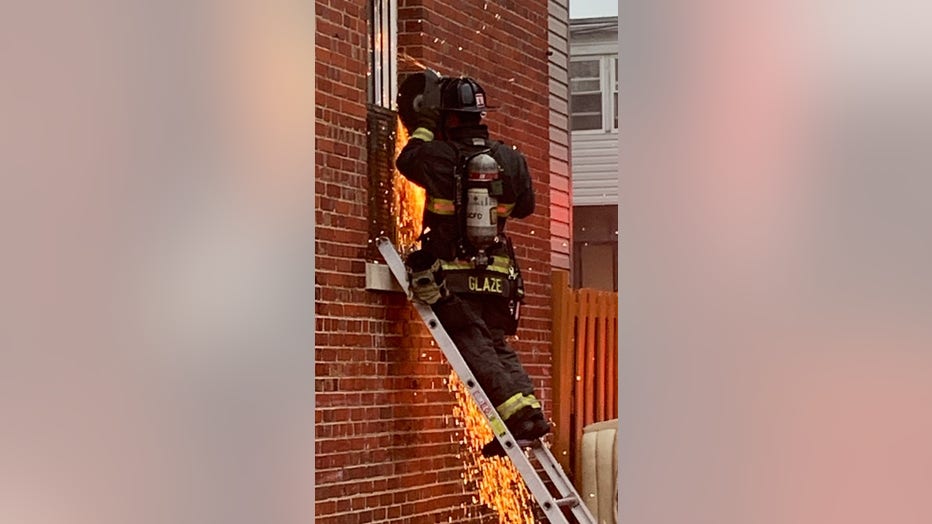 Photo via DC Fire and EMS 
Officials believe her injuries are "non-life threatening." 
Firefighters cut the legal bars off the window to reach the other victim on the floor above. That person was evaluated at the scene but did not need further care. 
Photo via DC Fire and EMS
As a result of the fire, several nearby streets including the 1700 block of Q Street Southeast and parts of Minnesota Avenue are closed. 
D.C. Fire and EMS have not disclosed the cause of the fire or shared details on how many residents have been displaced. 
This is a developing story. Check back with FOX 5 for updates.