2 men dead after shooting outside Chesapeake Big Market in DC
WASHINGTON - A double shooting in the middle of the scorching-hot day left two men dead in Southeast Friday. 
Authorities said the shooting happened just outside the Chesapeake Big Market in the Washington Highlands section of Southeast.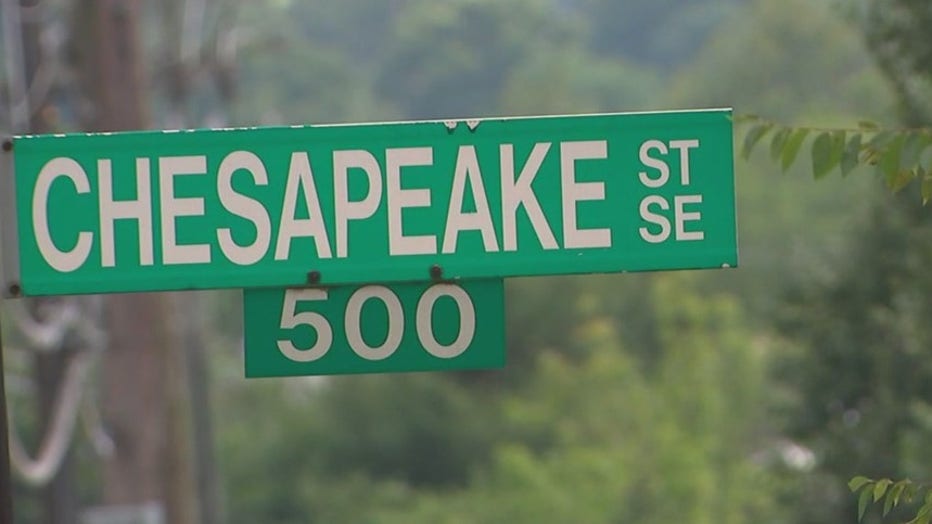 There's also an elementary school just next door, but the school is not open at the moment, according to police. 
The ages of the victims have not been disclosed yet, but we do know both are adults. One of those two victims was pronounced dead on the scene after authorities arrived, and the other succumbed to their injuries later on.
FOX 5 saw at least 24 evidence markers laid down on the street and sidewalk. 
Acting Police Chief Pam Smith said the shooting happened around 11:48 in the morning. A red Jeep SUV rolled up, she said, with about four people inside. Two of them got out from the back and opened fire. Then Chief Smith said, they took off.
U.S. Capitol police told FOX 5 they did assist D.C. police in arresting two people allegedly involved in the Chesapeake shooting.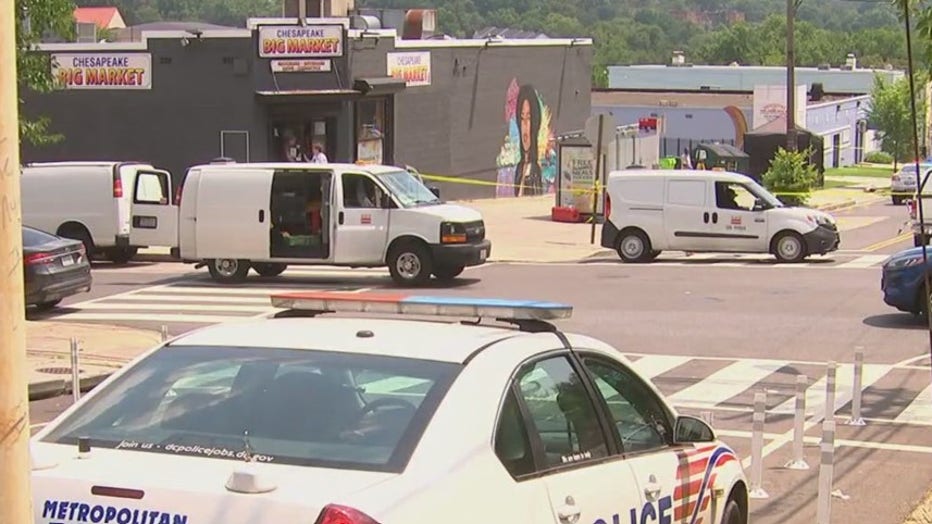 FOX 5 asked the new chief about the shooting taking place in the same area where she's supposed to be holding a meeting with clergy leaders on Saturday.
"I'll say what I said before, 'This is a community effort.' You know we have talked about an all-government approach. We talked about our communities being a part of what's happening. We know that our community members, some of you know who's committing these crimes. We just need you to partner with us to reduce the violence that's happening across the District of Columbia."
The chief said the department will be doing its part by showing up. She said she's already charged her team with conducting safety walks one day out of the week for a full year. 
In the meantime, she's asking anyone with information on this Southeast shooting to reach out to the department. 
This is a developing story. Stay with FOX 5 for further updates.