2 dead, 1 in custody after shooting at Prince George's County senior living facility
CAPITOL HEIGHTS, Md. - Authorities say two people are dead and one person is in custody after a shooting at a senior living facility in Prince George's County.
Download the FOX 5 DC News App for Local Breaking News and Weather
The incident was reported around 9:15 a.m. in the 500 block of Suffolk Avenue. The shooting prompted police to have residents shelter in place.
FOX 5's Bob Barnard said the shooting happened at Gateway Village, a senior apartment complex in Capitol Heights. 
Both victims were female employees - one was found in a corridor, the other in an office.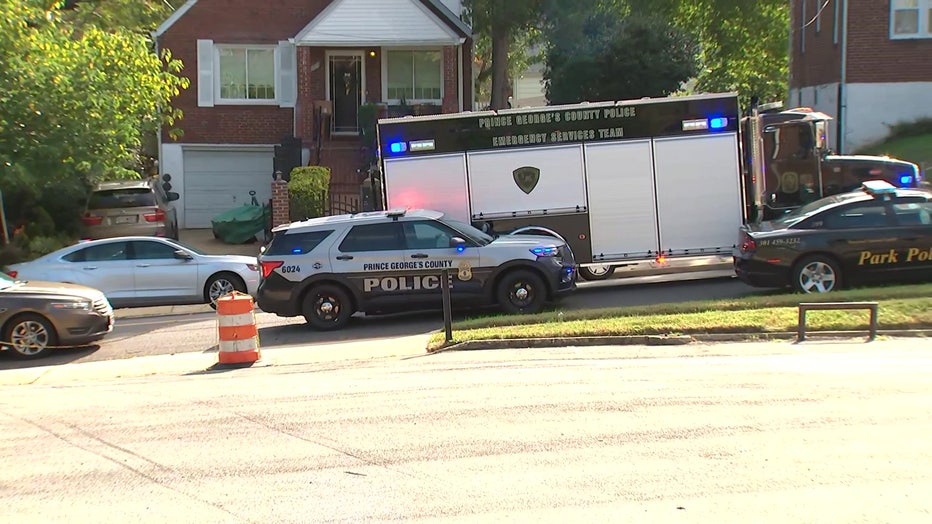 Barnard spoke with Donald, a man who lives at the apartment complex who said he saw the alleged shooter -- also a resident of Gateway Village -- after the shots were fired. 

Donald told Barnard that the alleged shooter shot and killed two workers at the senior complex after he claimed they mistreated the residents.

Police have not named the victims nor what the motive could have been. They have not identified the alleged gunman.
National Church Residences, who oversees the facility, released the following statement:
"We are extremely heartbroken by the events that occurred this morning at our affordable housing property Gateway Village, in Capitol Heights, Maryland. We are proud of the heroic and swift actions of our staff to ensure that our residents were protected and kept safe. Our hearts go out to the families of our two team members who lost their lives in this tragic and unfortunate incident. We are fully cooperating with authorities as they further investigate the details of the situation."