2 charged with assaulting Nashville police officer after wild brawl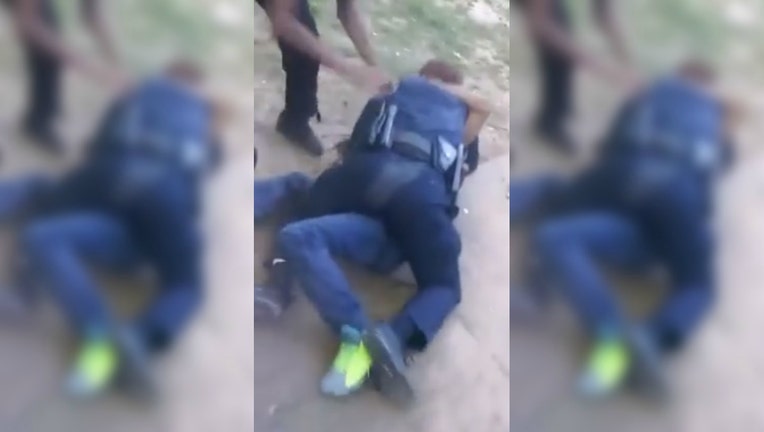 article
Two people in Nashville, Tennessee, face assault charges after a video of a wild brawl with a police officer was posted to Facebook. According to a police statement, Nashville Police Officer Matthew Cammarn saw Brian Shannon, 22, assaulting a woman Tuesday evening in the city's James Cayce public housing development.
Cammarn approached Shannon and attempted to take him into custody. The suspect suddenly pulled away, wrestling with the officer and throwing punches. The violent scene was captured by a witness in a cell phone video, which also shows a bystander pulling and pushing Cammarn in an attempt to free Shannon.
Eventually, Shannon escapes and makes a break for it, with Cammarn in pursuit. Shannon was apprehended several blocks away. He faces charges of felony aggravated assault on an officer, resisting arrest, evading arrest, criminal trespassing, disorderly conduct and drug possession.
A 17-year-old boy is also charged with aggravated assault and evading arrest and is being held in juvenile detention, police said. Cammarn was treated for a head injury at Vanderbilt University Medical Center and released late Tuesday.
WARNING: Video below contains offensive language