2 charged in brutal carjacking, assault on DC 69-year-old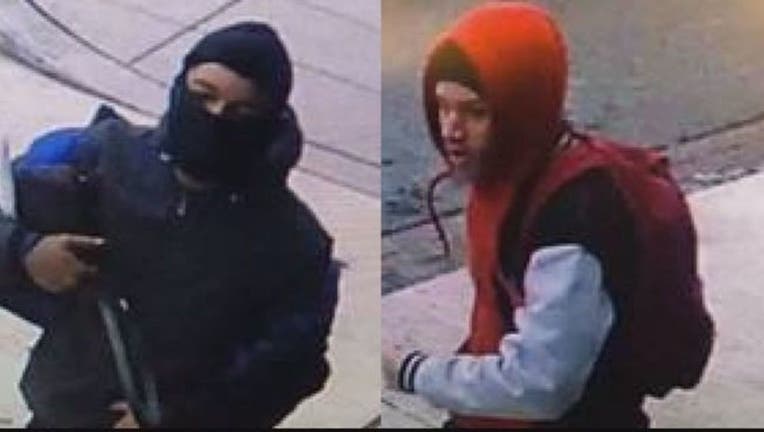 WASHINGTON (FOX 5 DC) - D.C. police have charged two teens in connection with a brutal attack on a 69-year-old dog walker that included thrashing her in the head with a pipe.
Police charged 16-year-old Kaveyon Andrews of Northeast D.C. and 17-year-old Thadduse Hartridge of Southeast D.C. with assault with intent to rob while armed and armed carjacking.
According to police, the youths will be charged as adults.
Police say the pair approached the victim at her vehicle in the 1400 block of Euclid Street, Northwest on Thursday and attacked her. Video shows one of the suspects striking the victim in the head repeatedly with a pipe.
They tried to steal the car, but were unable to start it. The pair then ran off with some of the victim's property.
Police also charged Andrews and Hartridge in connection with two other robberies.
They say the pair attacked a victim with an unknown object in the 1000 block of Irving Street, Northwest and ran off with the victim's property on Dec. 12.
According to police they attacked another victim in the 3000 block of Sherman Avenue, Northwest on Jan. 16, brandishing a knife before running away with the victim's property.