1-on-1 with DC's next police chief Pamela Smith
WASHINGTON - D.C. Mayor Muriel Bowser on Monday named Pamela Smith as the new chief of the city's police department, making her the first Black woman to lead the law enforcement agency.
Smith spent 24 years with the U.S. Park Police before she joined the D.C. Police Department in 2022.
She is taking over the department at a time when the nation's capital is seeing a rise in violent crime, assaults, robberies, and homicides.
"I believe we have true crime fighters within the District, within the Metropolitan Police Department, and I'm going to leverage their professionalism and their strategies and their initiatives," Smith said Tuesday when she was asked about her plans to reduce violent crime. The other thing that we're going to continue to build upon are our relationships with our local, federal, and state partners."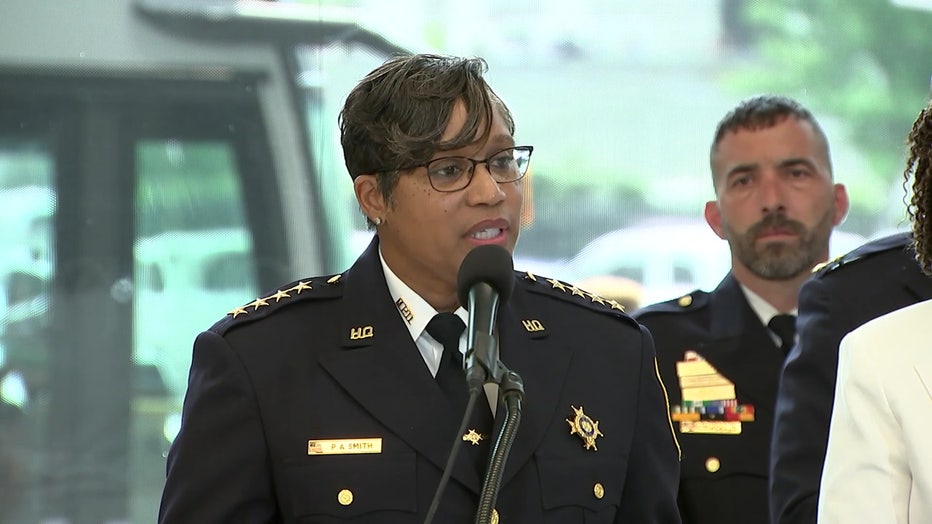 D.C. Mayor Muriel Bowser named Pamela Smith as the new chief of the city's police department
Smith said her approach to recruitment will involve reaching out to areas outside the District to fill positions. . "I myself come from a different place, and here I am in an amazing city where opportunities are being provided for me," she said. "We want to be able to do that for anyone across the United States to come work for one of the best law enforcement agencies across the country."
Smith was sworn in as acting chief on Monday by Bowser. She succeeds form Chief Robert Contee. A confirmation hearing with D.C.'s City Council will take place over the coming months.