1 hurt, several displaced after Howard County house fire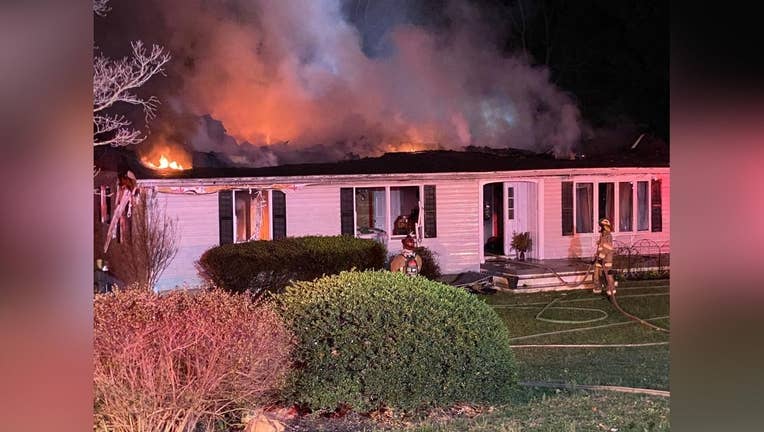 article
DAYTON, Md. - One person is injured and several residents are displaced after a house fire Wednesday night in Howard County, according to authorities.
The Howard County Department of Fire and Rescue Services says crews responded around 9:30 p.m. to a report of a house fire in the 5100 block of Green Bridge Road in Dayton.
Once there, crews saw flames coming from the home's attic and rear.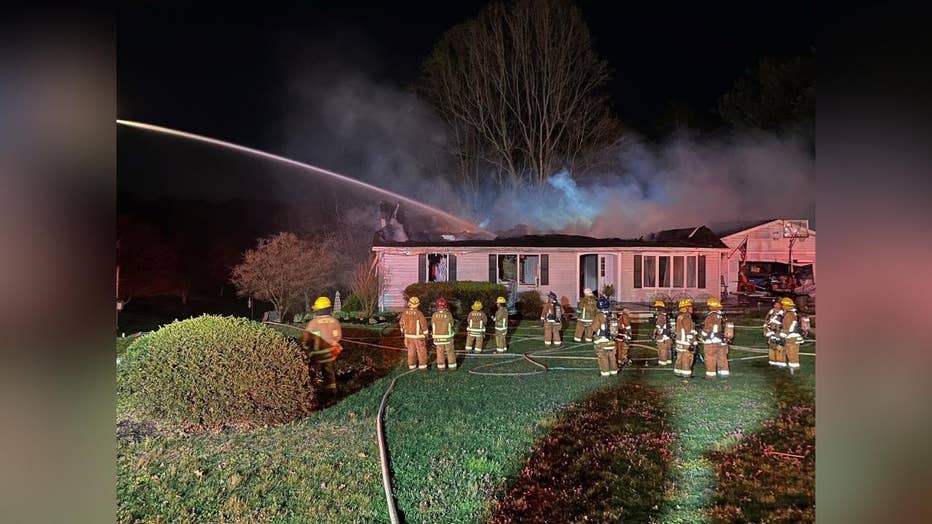 (PHOTO: Howard County Department of Fire and Rescue Services)
As they worked to extinguish the flames, crews found the fire was burning in the basement, main level, and attic of the home.
Fire officials say the fire happened in a rural part of the county, with limited access to water. As a result, crews had to shuttle water cistern to help with the fire fight.
One resident of the home was taken to the hospital with non-life-threatening injuries.
Fire officials say four adults and three children are displaced as a result of the fire. They are being assisted by family members.
The cause of the fire remains under investigation.