Gen Xers face alarming retirement shortfall, study says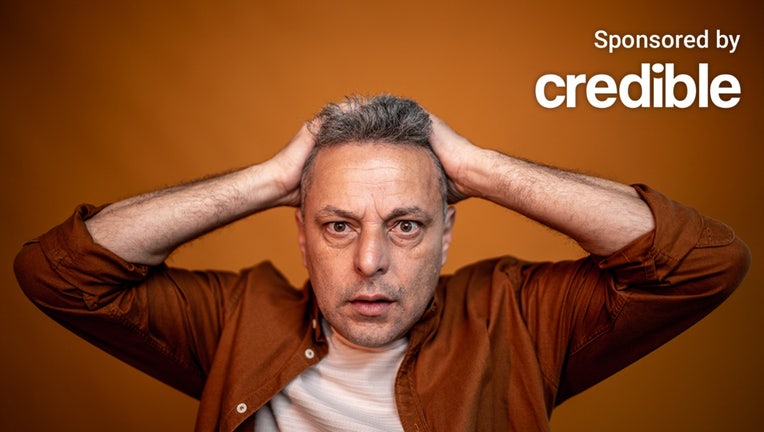 article
Millions of Generation Xers are headed to retirement without nearly enough saved to finance it, a recent study said.
The typical Gen Xer household has an average of $243,332 tucked away to finance the milestone, according to the National Institute on Retirement Savings (NIRS) study. However, the median balance is a low $40,000 for the average household. 
That gap between average and median savings reflects the relatively small number of people that are successfully saving for retirement while others struggle.
When broken down by individual savings, the average account balance for Gen Xers was $129,994 — far below the amount they'll need to finance a comfortable retirement soon, according to the study. Even more concerning is that the median account balance for an individual in Gen X is only $10,000, and 40% have a zero-dollar balance in their savings account.
"Gen Xers are fast approaching retirement age, but the data indicate that the vast majority are not even close to having enough savings to retire," NIRS Executive Director Dan Doonan said in a statement. "This really isn't surprising given the terrible retirement hand that has been dealt to the latchkey generation. 
"Most Gen Xers don't have a pension plan, they've lived through multiple economic crises, wages aren't keeping up with inflation, and costs are rising," Doonan continued. "The American Dream of retirement is going to be a nightmare for too many Gen Xers."
If you are retired or are preparing to retire, paying down debt with a personal loan can help you reduce your interest rate and monthly expenses. You can visit Credible to compare multiple personal loan lenders in one place and choose the one with the best interest rate for you.
Most seniors regret retirement planning decisions, want do-over: survey
Younger Gen Xers still renting, dealing with student debt
Homeownership makes up the largest component of wealth (28.6%) for Gen Xers and can help reduce spending in retirement, according to the study. Yet, roughly 71% of the youngest Gen Xers, who would be in their early 40s, don't own their own home and rent. 
"Renting ultimately is more expensive than owning a home, and living in a home with no more mortgage debt can be a significant financial advantage in retirement, so it is concerning that so few younger Gex Xers own their own home," the study said. 
Moreover, 16% of younger Gen Xers are still dealing with a student debt burden which is an additional challenge when it comes to saving for retirement, the study said. The majority of federal student debt is concentrated with Gen X, and individuals with student loans have an average debt of $43,438, according to data from the Education Data Initiative.
If you are preparing for your retirement, you could consider using a personal loan to help you pay off debt at a lower interest rate, saving you money each month. Visit Credible to find your personalized interest rate without affecting your credit score.
Majority of homebuyers say they have regrets: survey
Social Security could be depleted by 2034
Social Security trust funds will begin to run out of money by 2034, one year earlier than was projected unless Congress intervenes.
The revision comes on the expectation of slower near-term economic growth — gross domestic product and labor productivity were revised down by about 3% for the projected time period. 
Despite the projections, a recent Prudential survey said that 58% of Gen X members — roughly 40 million Americans — plan to rely on their Social Security benefit as a main source of income in retirement.  
"Gen X faces one of the most complex landscapes for retirement readiness in decades, including the decline of defined benefit pension plans which supported prior generations' retirement, as well as significant uncertainty about the economy and long-term Social Security benefits," Prudential Vice Chair Rob Falzon said. "This data underscores how important it is for Gen X to adopt a new set of retirement strategies designed to protect and grow their savings, and, when possible, translate their assets into reliable sources of future income."
If high-interest debt is preventing you from saving more for retirement, consider paying it off with a personal loan at a lower interest rate. Visit Credible to get your personalized rate in minutes without affecting your credit score.
Cost is the biggest factor behind why a majority of Americans delay medical care: survey
Have a finance-related question, but don't know who to ask? Email The Credible Money Expert at moneyexpert@credible.com and your question might be answered by Credible in our Money Expert column.