Mortgage rates dip further and could be the break homebuyers need: Freddie Mac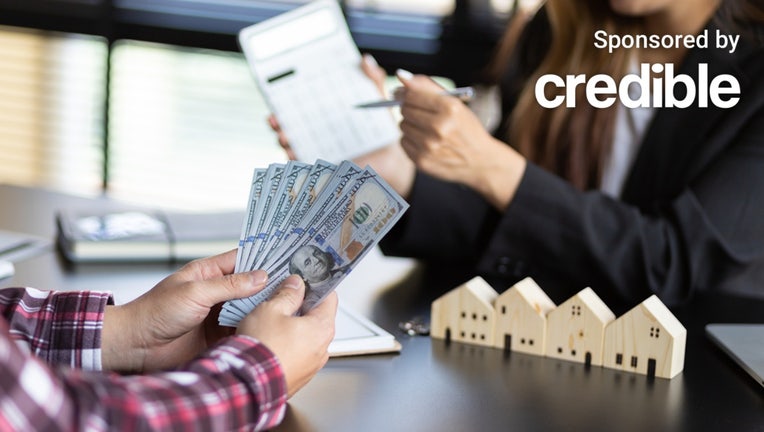 article
Mortgage rates dropped further this week as positive inflation data for October showed some relief in consumer prices, which may open the door for some homebuyers to return to the housing market, Freddie Mac said.
The average 30-year fixed-rate mortgage was 7.44% for the week ending Nov. 16, according to Freddie Mac's latest Primary Mortgage Market Survey. That's a decrease from the previous week when it averaged 7.5%. A year ago, the 30-year fixed-rate mortgage averaged 6.61%. 
The average rate for a 15-year mortgage was 6.76%, down from 6.81% last week and up from 5.98% last year.  
This downward trend in rates comes after October inflation figures showed no movement from the previous month, largely thanks to a dip in gas prices, according to the Consumer Price Index (CPI) released by the Bureau of Labor Statistics (BLS). Month-to-month, prices remained the same as in September. On an annual basis, prices rose 3.2% in October, down from 3.7% growth last month. Economists had expected prices to increase 0.1% month-over-month and 3.3% year-over-year.
Shelter costs, which have been a significant contributor to the overall price increases in the economy, continued its slow deceleration in October, rising 0.3% month over month and 6.7% year over year.  
"For the third straight week, mortgage rates trended down, as new data indicates that inflationary pressures are receding," said Sam Khater, Freddie Mac's Chief Economist. "The combination of continued economic strength, lower inflation and lower mortgage rates should likely bring more potential homebuyers into the market."
If you're looking to become a homeowner, you could still find the best mortgage rates by shopping around. Visit Credible to compare your options without affecting your credit score.
BUY A HOME IN THESE STATES TO GET STUDENT LOAN DEBT RELIEF
Fed reversing course on interest rate soon?
Federal Reserve Chairman Jerome Powell said at a recent International Monetary Fund (IMF) panel that the progress made on moderating inflation has been gratifying but that there was still a long way to go to achieve its 2% target rate. At its November meeting, the Fed maintained the short-term policy rate within a range of 5.25% to 5.5%. 
However, all signs point to the Fed being done with raising interest rates, according to Realtor.com Economist Jiayi Xu. October's inflation figures, paired with a slowdown in retail sales and slowing jobs market data, are all signs of a cooling economy and that the Fed's monetary policy is working, Xu said.
"While Chair Powell would not rule out the possibility of another rate hike in December after the November Fed meeting, the Federal Reserve remains committed to being data dependent," Xu said in a statement. "Recent incoming data, such as that from this week, is making a rate hike far less likely. Mortgage rates are likely to continue dropping, as they have in recent weeks."
If you want to take advantage of interest rates before they potentially go up, you could consider shopping for the right mortgage or refinancing your existing one. Visit Credible to speak with a mortgage expert and get your questions answered.
MANY AMERICANS PREPARING FOR A RECESSION DESPITE SIGNS THAT SAY OTHERWISE: SURVEY
Down payment at a record high
The drop in mortgage rates is positive, but they remain at nearly multi-decade highs, according to Xu. These higher financing rates have pushed buyers to consider larger down payments as they look to hedge higher monthly mortgage loan payments. 
Down payments rose by 14.7% in the third quarter of 2023 and the median down payment amount was $30,000, according to a Realtor.com report. The typical down payment as a dollar amount increased in all but 11 states. Washington D.C., followed by Alaska, Montana, Connecticut and Rhode Island, saw the most considerable down payment growth in 2023. Down payments as a share of purchase price fell in 4 states: Idaho, Arizona, Texas and Utah. 
"Elevated mortgage rates have raised the cost of financing a typical listed home with a 20% down payment by over $166 (or 7.4%) when compared to last year," Xu said. "To maintain the same monthly payment as one year ago, a buyer would need to increase the down payment to 25.5%, requiring an upfront payment of more than $23,300."
If you're looking to reduce your home buying costs, it could benefit you to compare your options to find the best mortgage rate. Credible can help you easily compare interest rates from multiple lenders in minutes.
COLLEGE TUITION PAYMENT PLANS MAY PUT STUDENT AT RISK: CFPB
Have a finance-related question, but don't know who to ask? Email The Credible Money Expert at moneyexpert@credible.com and your question might be answered by Credible in our Money Expert column.