Gas prices increase, but the tide may change: AAA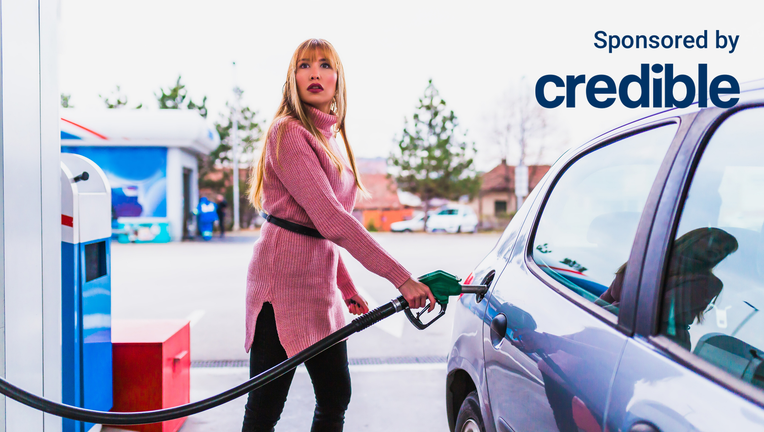 article
The average price for a gallon of regular gasoline increased to $3.46 this week from $3.37 last week, according to a report by AAA. This week's average was three cents more than last month, but 79 cents less than last year, AAA said.
In fact, this recent increase in gas prices may soon reverse as demand for gas and the global cost of oil have fallen, according to AAA. 
"Less expensive oil and fewer people fueling usually combine to lower pump prices," AAA spokesperson Andrew Gross said in a statement. "However, there is some upward pricing pressure at the moment due to the switch to summer blend gasoline, which may add about 5 to 10 cents per gallon. But if demand and oil costs remain low, this recent price bounce may fade."
Gas demand dropped from 9.11 million to 8.56 million barrels per day last week, according to new data from the Energy Information Administration (EIA).
If you're looking to keep your overall auto costs down amid higher gas prices, it may help to switch car insurance providers. You can visit Credible to get quotes from multiple insurance companies and find one that's right for you. 
Auto and home insurance shopping increases after 2022 drop
Here's where gas is cheapest
Despite the weekly gas price hike, some states had well-below average prices at the pump. Here are the least expensive gas markets for the week, according to AAA's analysis.
Mississippi ($3.00)
Missouri ($3.05)
Texas ($3.06)
Oklahoma ($3.08)
Arkansas ($3.08)
Kansas ($3.09)
Louisiana ($3.10)
Alabama ($3.10)
Tennessee ($3.14)
Kentucky ($3.14)
Meanwhile, here are the locations that saw the biggest hikes in average gas prices. 
Michigan (+25 cents)
Arizona (+22 cents)
Kentucky (+17 cents)
New Mexico (+17 cents)
Ohio (+15 cents)
South Carolina (+15 cents)
Wisconsin (+14 cents)
Delaware (+13 cents)
Texas (+13 cents)
Indiana (+13 cents)
A shift in monetary policy could push gas prices down soon, AAA said. At the close of Wednesday trading, West Texas Intermediate (WTI) crude oil – an oil price benchmark – decreased by 92 cents to $76.66. 
"Crude prices decreased yesterday due to weaker domestic oil demand expectations for 2023 after the Chair of the U.S. Federal Reserve indicated that additional interest rate increases are likely," AAA said in its report. "The market is concerned that rising interest rates could tip the U.S. economy into a recession, which would lower oil demand amid reduced economic activity. " 
Fed Chair Jerome Powell told a Senate panel on Tuesday that interest rate hikes may speed back up if inflation persists and economic activity remains strong. 
If you want to lower your monthly auto payments, you could consider switching to a car insurance provider with a better deal. Visit Credible to speak with an auto insurance expert and get your questions answered.
Auto loan interest rates hovered below 8 percent for borrowers with subprime credit scores: CUNA
Annual average gas prices projected to drop by nearly 50 cents per gallon in 2023
After a year of record-high gas prices in 2022, Americans may get a break at the pump, according to one analysis. 
The annual national average price of gas is forecasted to decrease to $3.49 in 2023, a drop of nearly 50 cents per gallon from that of 2022, according to GasBuddy's 2023 Fuel Outlook released in December. 
The annual amount, on average, that a U.S. household is expected to spend on gasoline is projected to fall $277 to $2,471. Overall, Americans are projected to spend about $470.8 billion on gasoline in 2023. That's a decline of $55 billion from 2022, according to GasBuddy's data.
"Barring unexpected challenges, prices in 2023 should return to normal seasonal fluctuations, rising in the spring, and dropping after Labor Day into the fall," GasBuddy said in its report.
The highest average gas prices are predicted to come in June at an estimated peak of up to $4.19 per gallon, GasBuddy said. Most U.S. cities are expected to see prices peak at around $4 per gallon, based on the analysis. 
But San Francisco and Los Angeles may see prices hover around $7 per gallon again this summer if refineries have trouble with the mandates requiring unique formulations of gasoline, GasBuddy said. 
If you want to keep your monthly car payments down, you could consider switching auto insurance providers. Visit Credible to get your personalized quote, without affecting your credit score.
Have a finance-related question, but don't know who to ask? Email The Credible Money Expert at moneyexpert@credible.com and your question might be answered by Credible in our Money Expert column.