Wintry weather moves across DC region Saturday; Temperatures rebound Sunday
WASHINGTON - Days after the D.C. area experienced record high temperatures, wintry weather is moving across the region Saturday.
Rain and snow showers began in the late morning hours throughout parts of the D.C. region. Some regions could get snowflakes, but the most will get a wintry mix.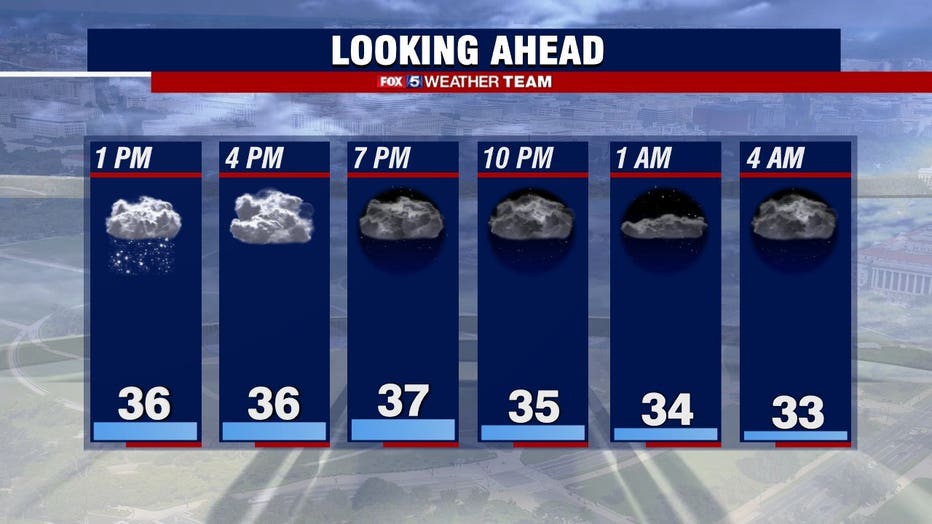 According to FOX 5's Gwen Tolbart, the light precipitation will hang around the area until the early afternoon hours. The showers are expected to completely move out of the area by around 4 p.m.
Due to the recent unseasonably warm temperatures across the region, snow is not expected to accumulate on roadways. Some grassy areas could see light snow build up.
The wintry weather comes two days after the D.C. region reported record high temperatures. On Thursday, temperatures hit 80 degrees across parts of the region, marking only the fourth in the region's history that has happened in February. It was also the second earlier point in the year, that the D.C. area recorded temperatures in the 80s.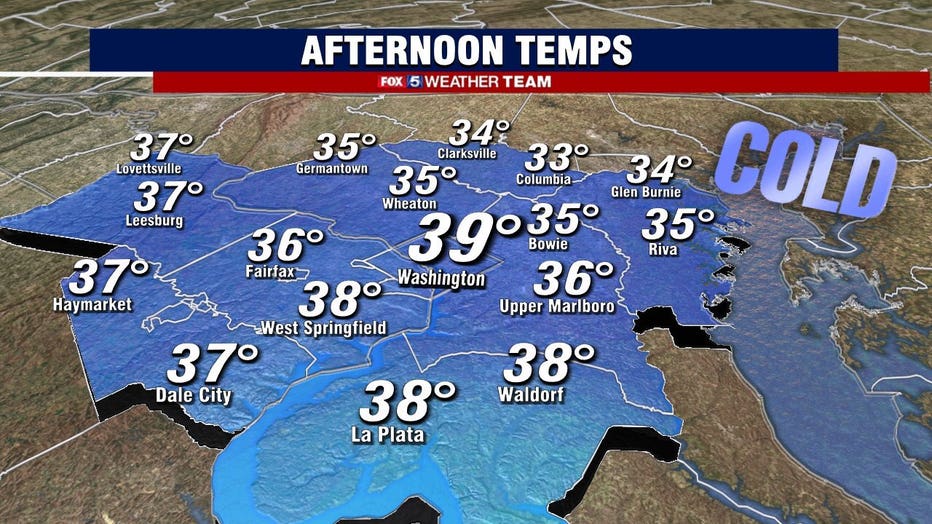 Once the wintry weather passes through the area, we can expect the clouds and cold temperatures in the 30s to stick around the region through Saturday night.
Sunday will be dry and the unseasonably warm temperatures will make a comeback, with highs expected near 60 degrees.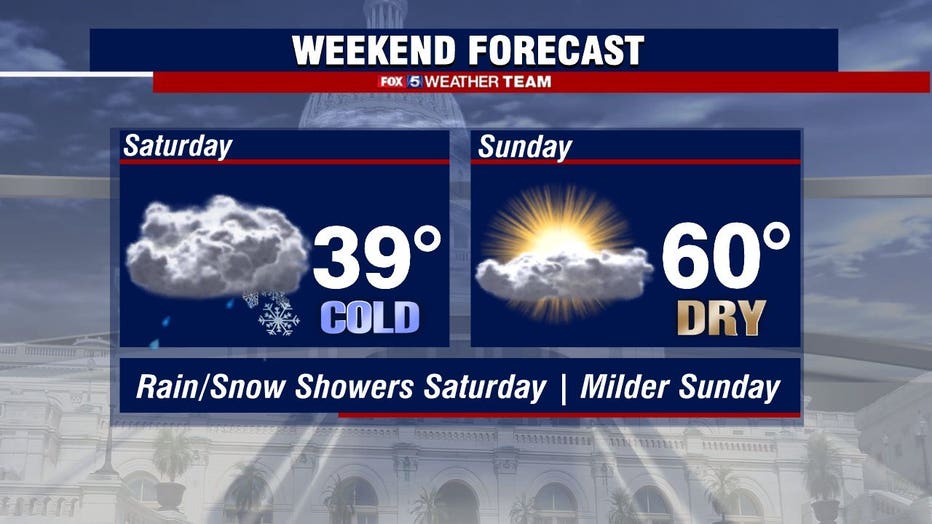 The warm weather will stick around for most of next week, as forecasts show that temperatures across the region are expected to be in or near the 60s for several days.