Warm, humid and mix of sun and clouds Thursday; scattered thunderstorms likely into the afternoon and evening
WASHINGTON - We're in the dog days of summer and our warm, humid and unsettled pattern continues into Thursday. Expect a mix of sun and clouds with high humidity and temperatures that will peak in the mid-to-upper 80s this afternoon.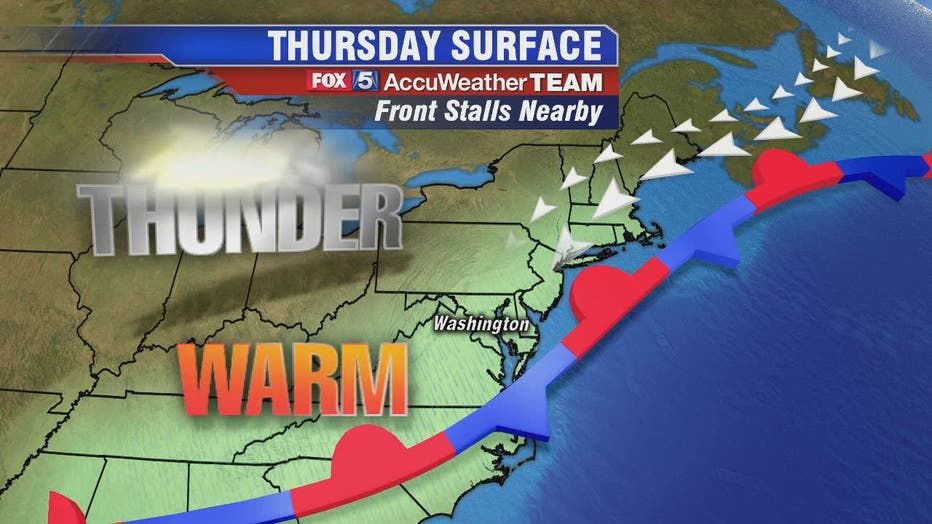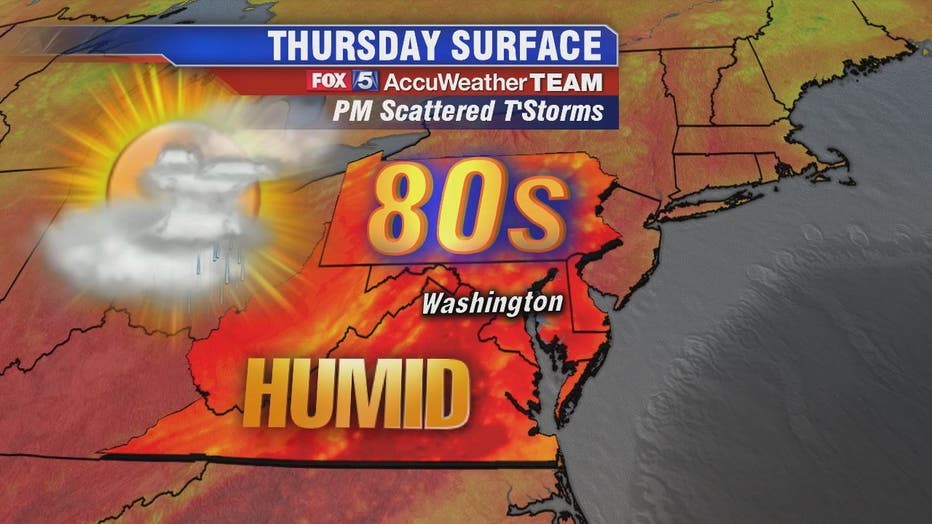 Thursday starts off overcast with hazy sunshine gradually breaking through. Showers and thunderstorms will once again be widely scattered during the afternoon and evening hours
The greatest risks for storms will be to the south of the D.C. metro region. But also for those who live off to the west, particularly those who live along the I-81 corridor, one or two severe thunderstorms will be possible later this afternoon. The thunderstorms chances will be slightly higher locally compared to Wednesday.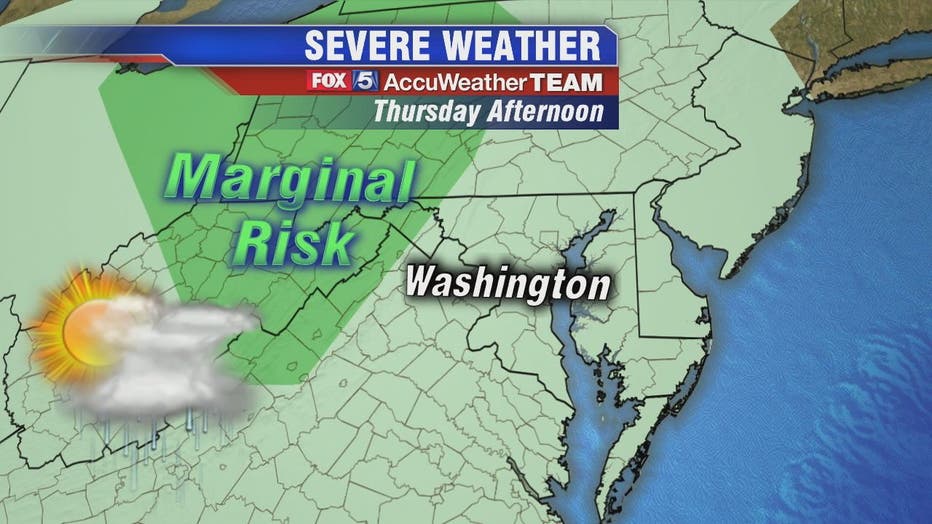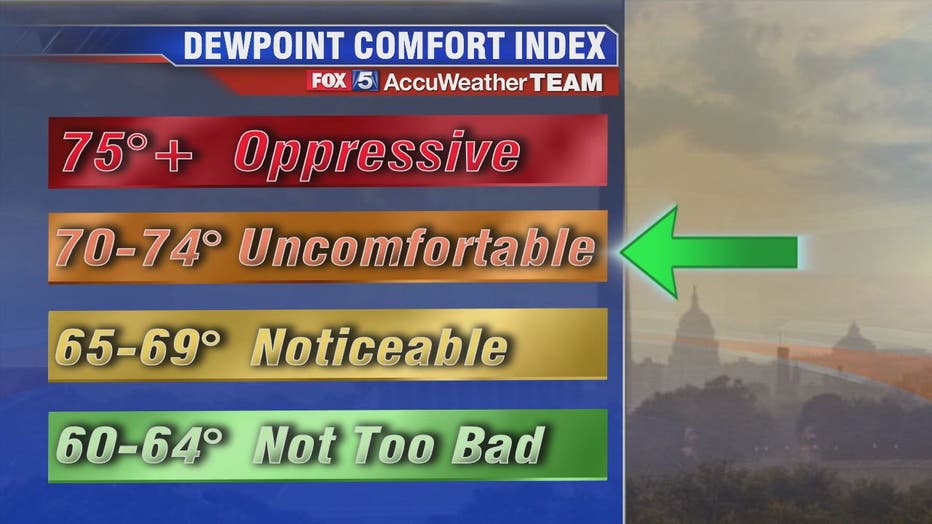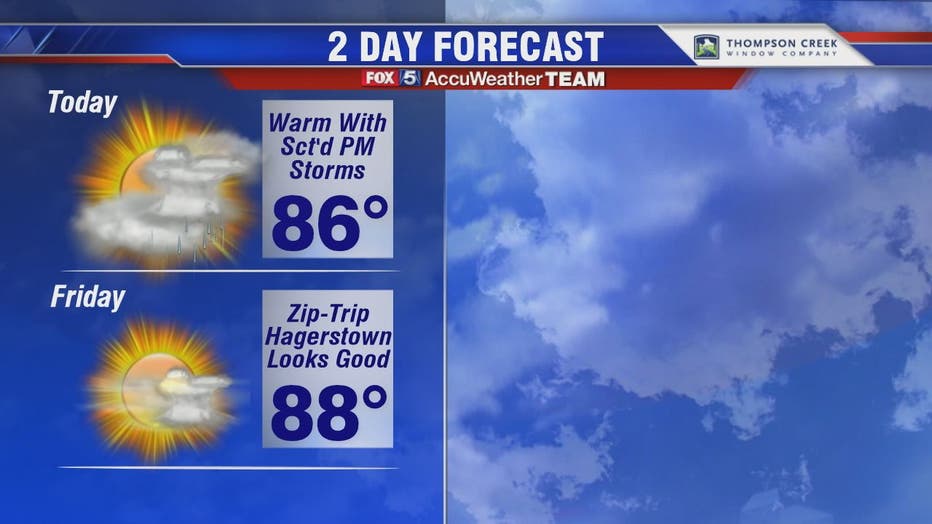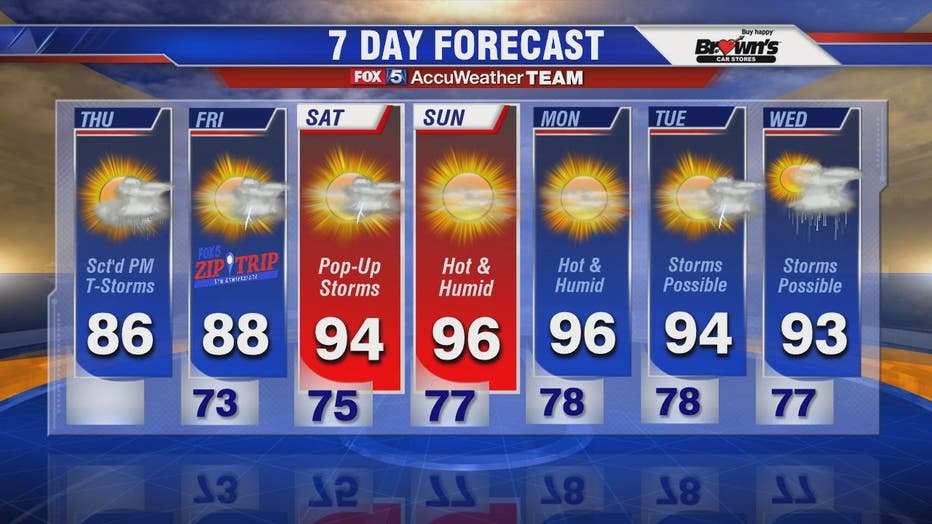 High temperatures rise to around 86 degrees but with the thick humidity it will feel more like low-to-mid 90s during the heat of the day. Temperatures rise with a heat wave likely as we head into next week.
Stay with FOX 5 on the app and online for weather updates:
Get the latest FOX 5 forecast here.
Check the latest Closings and Delays
Download the FOX 5 Weather App
Check the latest weather radars
Check for power outages in DC region
Stay up to date with the FOX 5 Weather Team on Twitter: