Sunny and warm Monday with chance for mid-week rain
WASHINGTON - If you are fortunate enough to have Monday off for the holiday you've lucked out!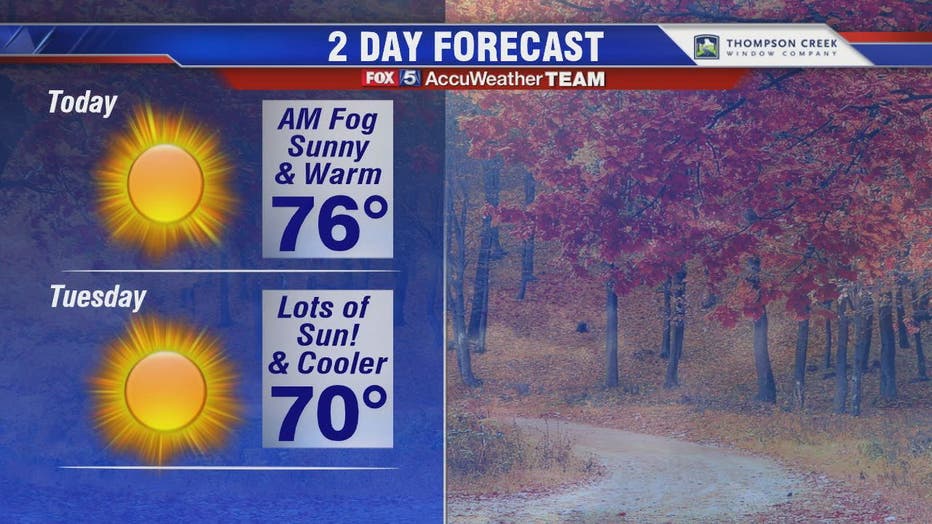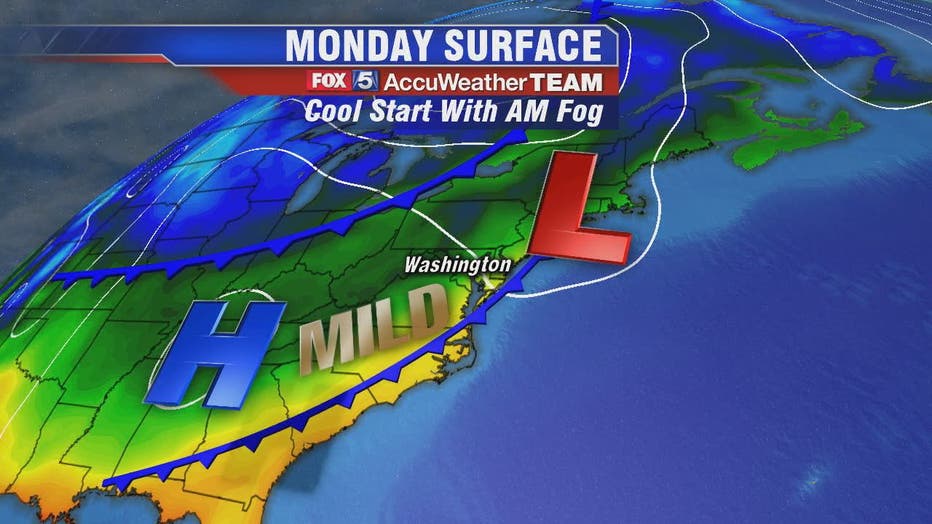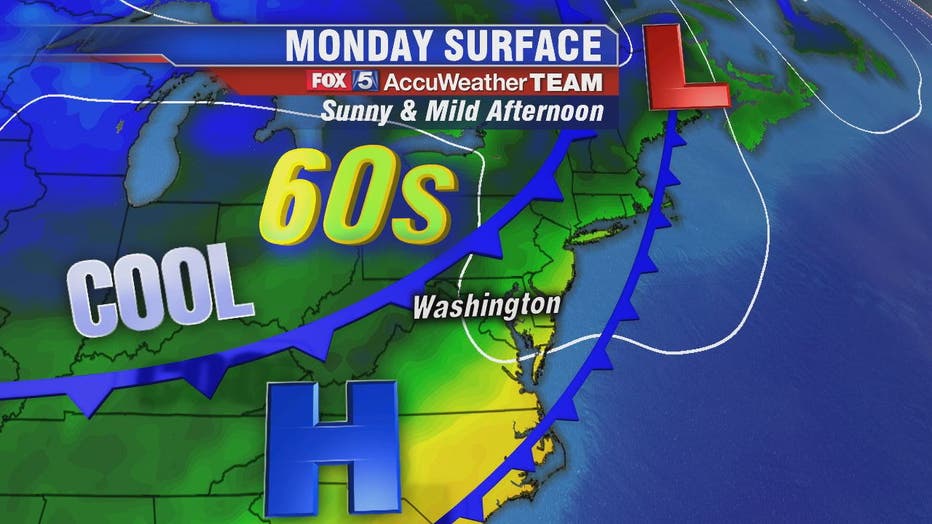 Not only will there be plenty of sunshine but temperatures will head to the mid-70s. It's a winning combination to enjoy a fall day outside!
Take advantage of it as mid-week we could see showers and temps will dip before they rise again.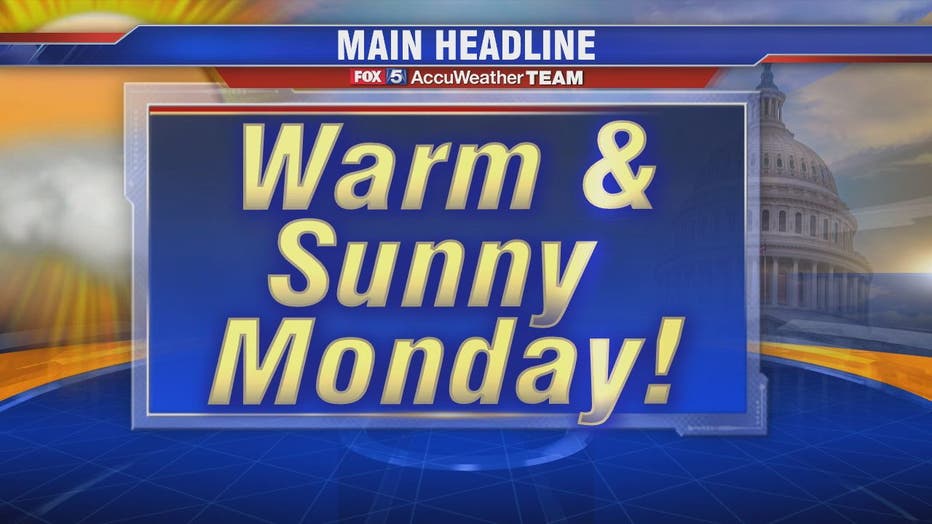 Enjoy the holiday and Mother Nature's gift for today. The mild is weather once again showing us how unpredictable this October can be but when it's like this -- we'll take it!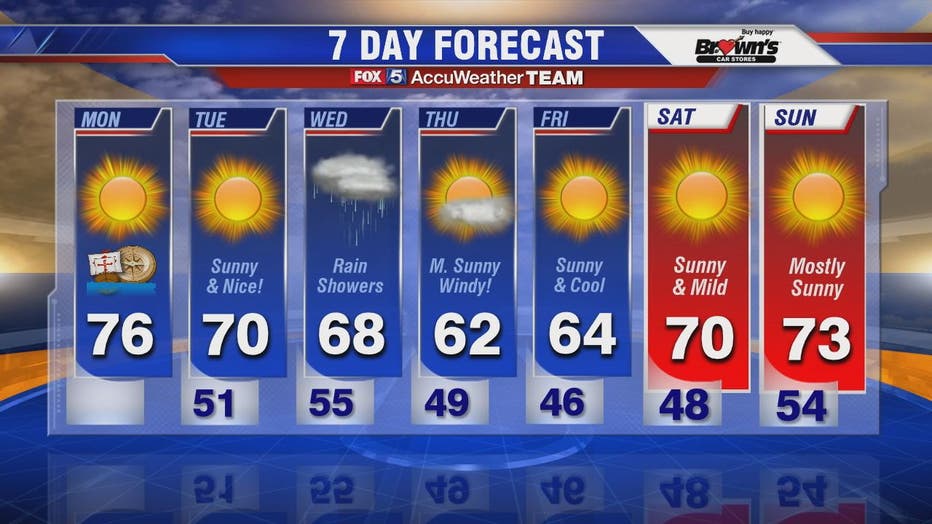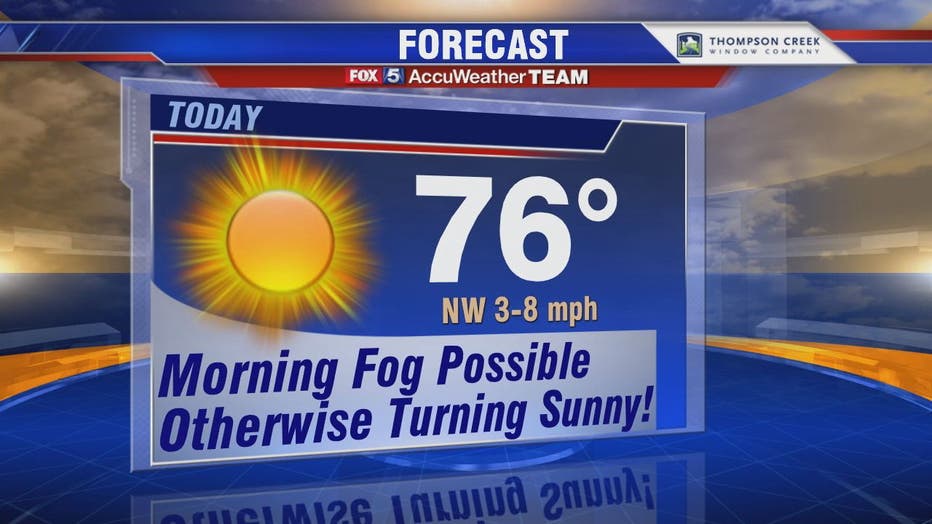 Coastal Flooding that occurred this weekend should not be an issue after this morning. Be safe and enjoy the holiday.