More sunshine today, with high humidity expected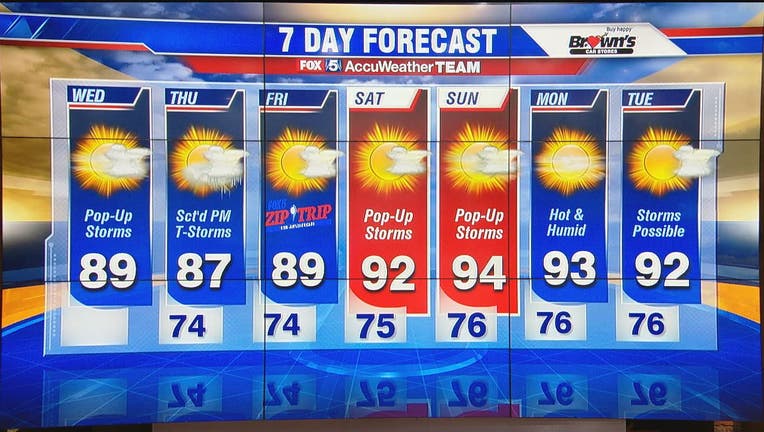 article
WASHINGTON - We'll see more sunshine today compared to Tuesday, along with high humidity, which will persist through the weekend.
High temperatures should hover in the upper 80s.
We may see spotty showers around lunchtime, and storms could pop up south of D.C. this afternoon and evening.
Southern Maryland, Northern Neck, and Central Virginia are the most likely spots for the showers to appear.