Cloudy skies, evening showers likely Monday
WASHINGTON - A cloudy start to Monday morning as mild temperatures move our direction before evening showers are likely to head our way. FOX 5's Mike Thomas says we can expect an unsettled early week with clouds and rain possible through Wednesday.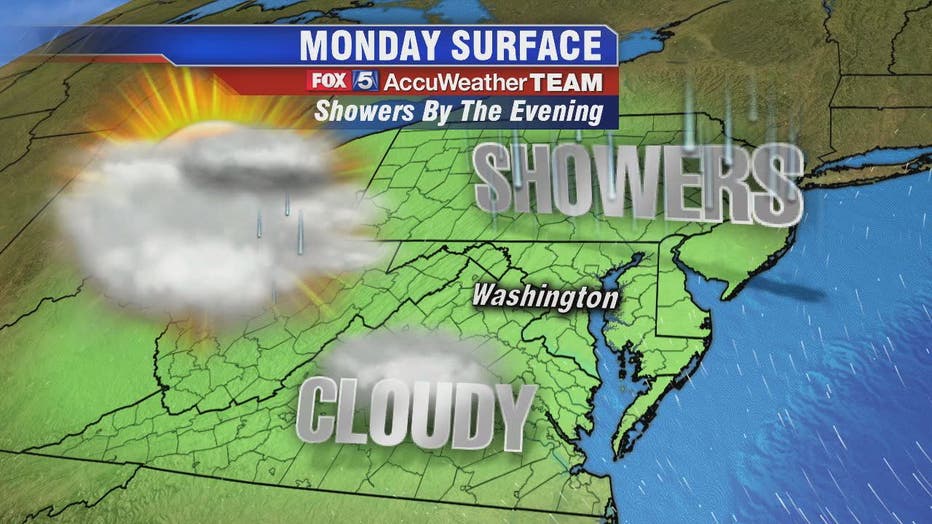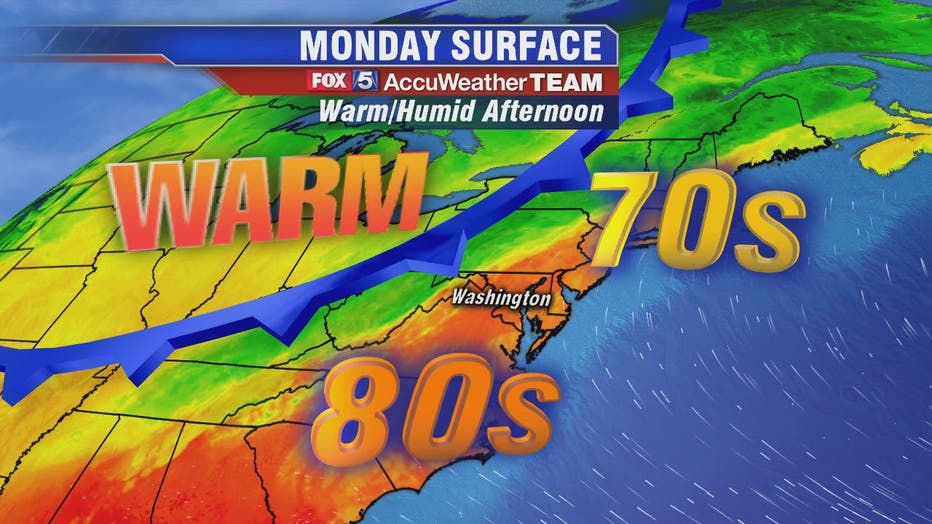 FOX 5's Gwen Tolbart says temperatures close to 80 degrees will give us a brief, spring like warm-up as we start the week. Gwen says to watch out during the evening commute that could be more of a challenge with rain possibly becoming more widespread and heavier into the evening hours.
Put the warm jacket aside and grab the umbrella Monday. Also, be prepared for winds that will be a bit gusty.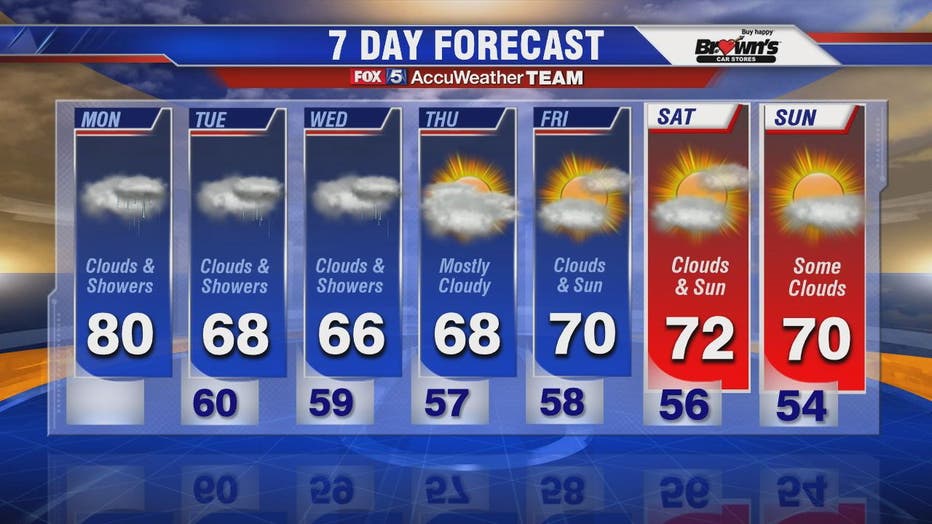 Fall temperatures and sun return before the week is over so it continues to be a bit of an October roller coaster with Mother Nature controlling the ride!
Stay with FOX 5 on the app and online for weather updates:
Get the latest FOX 5 forecast here.
Check the latest Closings and Delays
Download the FOX 5 Weather App
Check the latest weather radars
Check for power outages in DC region
Stay up to date with the FOX 5 Weather Team on Twitter: