Too many trophies?: The pros & cons of giving children participation awards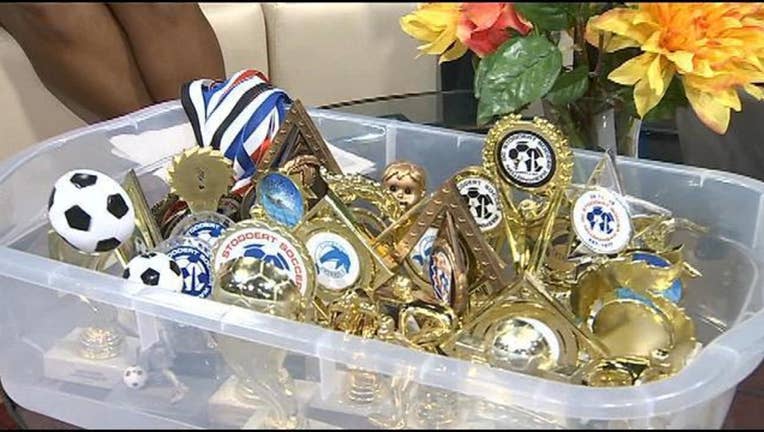 article
When every child gets a trophy, does the idea of earning a reward lose all meaning...or does it help a child's self-esteem?
Dana Spencer, certified parent educator with PEP (Parent Encouragement Program), joined us with the pros and cons of participation awards and their impact on children.
Instead of focusing on the external and physical awards, Spencer says parents should focus on telling their kids exactly what they're doing right to connect the dots between hard work - what they need to do - and the result.
Most importantly, Spencer says it's important to make sure kids don't lose sight of working hard, and parents should want their kids to experience hard work and see results.
Spencer says the message parents should ultimately give their kids is that they can always have fun and always improve.
ONLINE:
Watch the trophy nation trailer here: https://www.youtube.com/watch?v=aLIB8Czh1J4&feature=youtu.be
Resources from Pep Parent: http://pepparent.org/other-resources/parenting-resource-library/