Stafford, University of Maryland grad Torrey Smith retires from the NFL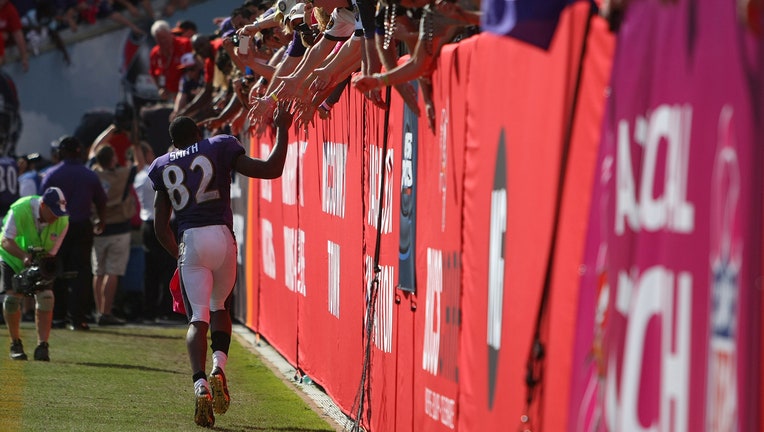 Stafford graduate and former Maryland Terrapin Torrey Smith announced his retirement from the NFL on Friday morning via Twitter.
"Dear football – I knew this day would come. To be completely honest, I've been preparing for it my entire career. You and I both knew the game for me wouldn't last forever," Smith said in a video.
Smith was selected by the Baltimore Ravens in the second round of the 2011 draft, winning a Super Bowl with them in 2012.
He also won a Super Bowl with the Philadelphia Eagles in 2017.
Along with the Ravens and the Eagles, Smith also played with the San Francisco 49ers and the Carolina Panthers during his eight years in the NFL.