Report: Redskins break off contract talks with Kirk Cousins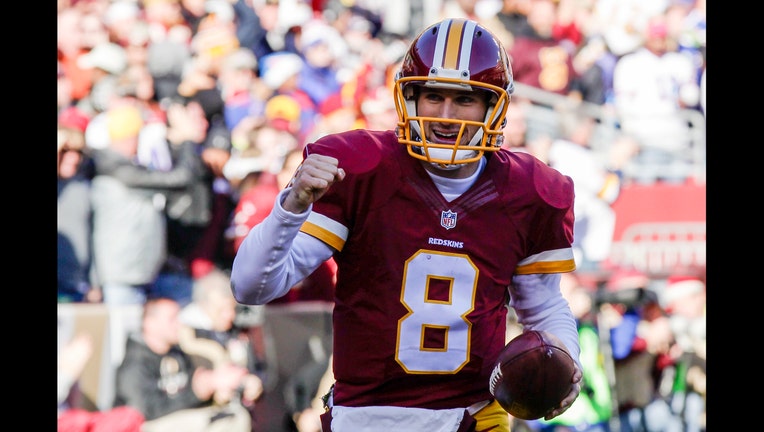 article
WASHINGTON - Signing quarterback Kirk Cousins to a long-term deal may have hit a snag for the Washington Redskins.
ESPN's Adam Schefter reports the team has cut off contract negotiations with him and no further talks are scheduled, according to a team source.
Cousins is a potential free agent after coming off a career year, leading the Redskins to the playoffs in his first season as the team's starter. He threw for 29 touchdowns this season while passing for a franchise-record 4,166 yards.
The Redskins can apply the franchise tag on Cousins and have until March 1 to use it. If tagged, it is estimated that Cousins would receive about $20 million for next season.
Last month, Redskins general manager Scot McCloughan said the team would rather sign Cousins to a long-term deal than use the franchise tag.
"Going forward, of course we'd like to have him around. The philosophy with me and the organization is we won't talk contract stuff with the media," McCloughan said. "But I want him to be part of the Redskins."
The only quarterback under contract for Washington next season is former starter Robert Griffin III. The Redskins picked up his $16.15 million option for the 2016 season last year. However, the team is expected to release him before the league year begins on March 9, making re-signing Cousins even more important.