Raiders' Marshawn Lynch takes a seat for National Anthem in pre-season opener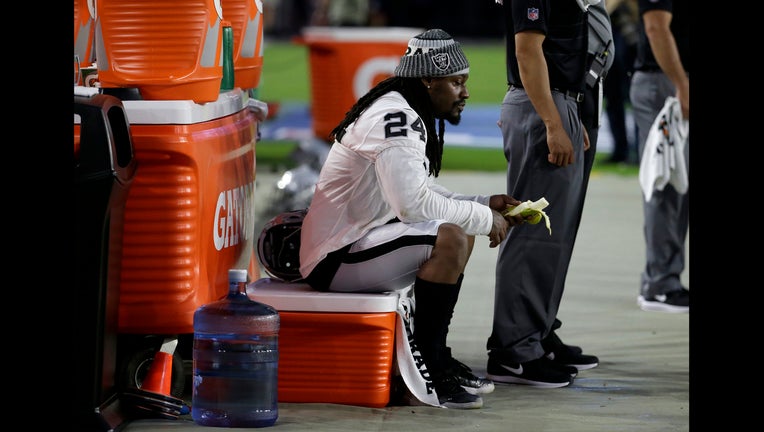 article
Glendale, Ariz. (KTVU) - A Bay Area football player is causing controversy.
During the Oakland Raiders' pre-season opener Saturday night in Arizona, Marshawn Lynch didn't stand during the National Anthem.
In the past, Lynch has voiced support for former 49ers quarterback Colin Kaepernick who repeatedly did not stand during the Anthem last year while playing for the team.
Lynch did not address the media after the game, but Raiders head coach Jack Del Rio said he talked with Lynch about the moment before the game.
Del Rio voiced his concerns about sitting for the National Anthem but said he respects Lynch's decision to remain seated.
The coach said Lynch told him it is something he's been doing for 11 years and its nothing new.