NFL Free Agency: Redskins sign safety Swearinger, DT McClain; lose Jackson, Garcon, Baker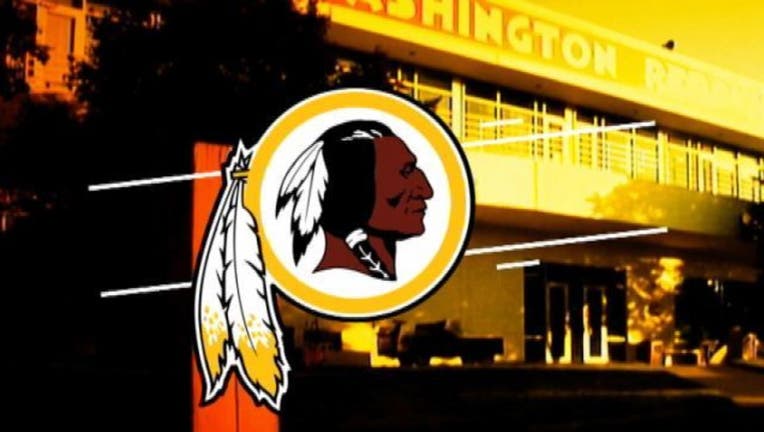 article
The Latest on NFL free agency (all times Eastern):
___
10 p.m.
A person familiar with the situation says free agent defensive tackle Nick Fairley has agreed to return to the New Orleans Saints, and that former Carolina Panthers receiver Ted Ginn has agreed to a free-agent deal with New Orleans.
The person spoke to The Associated Press on condition of anonymity Thursday night because the contracts have not been signed and the agreements have not been announced.
Fairley's extension was first reported by Nola.com/The Times-Picayune. NFL.com reported that it was worth nearly $30 million over four years. Ginn's agreement with the Saints, the terms for which have not been disclosed, was first reported by ESPN.
Last season, the 6-foot-4, 308-pound Fairley enjoyed somewhat of a resurgence with the Saints, who brought him in on a one-year free-agent deal. The 29-year-old former Auburn star and 2011 first-round draft choice by Detroit earned a full-time starting role with the Saints and finished with 6½ sacks, a career high for a single season.
The 31-year old Ginn has eclipsed 700 yards receiving in each of the past two seasons with Carolina and had 10 touchdowns two seasons ago. He also is an experienced returner.
He was known as a speedster coming into the league as first-round draft choice by Miami in 2007, but struggled with drops and all-around consistency early in his career.
Heading into his 11th season, he'll team up with one of the NFL's most prolific quarterbacks in Drew Brees while providing New Orleans' offense, which led the NFL in yards last season, another way to stretch defenses.
Ginn also joins a deep receiver group that includes Brandin Cooks, Michael Thomas and Willie Snead.
However, the Saints, who need help on defense, have been listening to trade offers for Cooks. That doesn't mean Cooks will be dealt. Coach Sean Payton has said New Orleans would have to get a lot in return to consider parting with Cooks, a 2014 first rounder who has surpassed 1,000 yards receiving in each of the past two seasons.
-- Brett Martel reporting from New Orleans
___
9:30 p.m.
Baltimore agreed to terms with perhaps the best defensive tackle available, Brandon Williams, who returns after four solid seasons with the Ravens. A third-rounder in the 2013 draft, he has 158 tackles (97 solo), 4 1-2 sacks, three passes defensed, three forced fumbles and two fumble recoveries. He's started 36 straight games.
Last season, Williams made the third-most tackles (51) and second-most solo stops (34) among all NFL nose tackles. He also added one sack and one pass defense. In Week 7 at the Jets, he made eight tackles, two for loss, one sack and blocked a field goal attempt.
___
8:00 p.m.
A person with direct knowledge of the deal says the New York Jets are re-signing linebacker and special teams ace Josh Martin to a two-year contract worth $4.3 million.
Martin, signed in 2015 off Indianapolis' practice squad, led the Jets last season with 14 special teams tackles.
ESPN first reported the signing of Martin, an unrestricted free agent. The person spoke to The Associated Press on condition of anonymity because the team had yet to announce the move Thursday night.
Martin was signed as an undrafted free agent out of Columbia University by Kansas City in 2013. He signed with Tampa Bay in 2015, joined Indianapolis' practice squad later that season before ending up on New York's practice squad.
Jets special teams coach Brant Boyer cited Martin and Rontez Miles as the leaders of his unit last season. New England coach Bill Belichick also singled out Martin before the Patriots played the Jets in December, saying the linebacker is "one of the top players in the league" in the kicking game.
-- Dennis Waszak reporting from New York.
___
7:45 p.m.
Scot McCloughan is out as general manager of the Washington Redskins.
The team fired McCloughan on Thursday night, giving no official reason for his immediate departure.
Team president Bruce Allen announced the decision, which puts him and vice president of football administration Eric Schaffer in charge of making free agent signings.
McCloughan, 46, was GM for the past two years. He and Allen disagreed on a number of issues during that time. The Redskins on Thursday signed defensive tackle Terrell McClain and safety D.J. Swearinger. They lost receiver DeSean Jackson and defensive end Chris Baker to the Tampa Bay Buccaneers and receiver Pierre Garcon to the San Francisco 49ers.
Baker, while thanking Redskins fans, said the team did not want him back.
McClain told The Associated Press in a phone interview that the Redskins' uncertainty in the front office and at the quarterback position did not make him hesitate about joining. He signed for $21 million over four years.
-- Stephen Whyno reporting from Washington, D.C.
___
7:10 p.m.
Still looking for that elusive quarterback, the Browns have found that mystery man another target by agreeing to terms with free agent wide receiver Kenny Britt on a four-year, $32.5 million contract.
The 28-year-old Britt had a career-best 68 catches for 1,002 yards and five touchdowns last season for the Los Angeles Rams.
Britt gives the Browns another playmaker in case they are unable to re-sign Terrelle Pryor, who hasn't been able to work out a deal with Cleveland and has drawn interest from other teams. Pryor had 77 grabs and 1,007 yards last season, his first full year at the position after converting from quarterback.
-- Tom Withers reporting from Cleveland.
___
7 p.m.
The Indianapolis Colts have signed former Vikings punter Jeff Locke to a two-year contract, according to a person with knowledge of the deal.
The person requested anonymity because the Colts haven't announced any free agent signings yet. Financial terms were not disclosed.
Locke replaces Pro Bowl punter Pat McAfee, who retired unexpectedly in January. McAfee also was one of the league's top kickoff specialists.
In four seasons with Minnesota, Locke averaged 43.2 yards per kick. It's not yet clear whom the Colts will ask to kick off next season or hold kicks for Adam Vinatieri, still the oldest player in the league at age 44.
-- Michael Marot reporting from Indianapolis.
___
6:55 p.m.
The San Francisco 49ers have announced they have agreed to deals with seven free agents on the first day of the league year.
The Niners have reached a two-year deal with quarterback Brian Hoyer, a five-year deal with receiver Pierre Garcon, a five-year deal with linebacker Malcolm Smith, a four-year deal with fullback Kyle Juszczyk, two-year deals with kicker Robbie Gould and receiver Marquise Goodwin and a one-year contract with tight end Logan Paulsen.
The first offseason under coach Kyle Shanahan and general manager John Lynch stands in sharp contrast to last season under general manager Trent Baalke and coach Chip Kelly. San Francisco signed just two free agents last year on the way to a 2-14 record that cost Baalke and Kelly their jobs.
-- Josh Dubow reporting from Santa Clara, California
___
6:30 p.m.
Former New England linebacker Barkevious Mingo has agreed to terms on a one-year contract with the Indianapolis Colts.
Mingo's deal is worth $2.5 million, his agent confirmed.
The move comes one day after Colts general manager Chris Ballard traded tight end Dwayne Allen and a sixth-round draft pick to New England for the Patriots' fourth-round pick. The Colts confirmed that deal earlier in the afternoon.
Indy was in desperate need of linebackers. After outside linebacker Robert Mathis retired, the Colts' top two outside linebackers -- Erik Walden and Trent Cole -- both became free agents. Ballard also released inside linebacker D'Qwell Jackson last month.
Mingo was Cleveland's first-round draft pick in 2013, No. 6 overall. He has 72 tackles in his career including four in 2016, his only season with the Patriots.
-- Michael Marot reporting from Indianapolis.
___
6 p.m.
After landing three defensive starters in the opening minutes of free agency, the Jacksonville Jaguars added a backup later in the day.
According to a person familiar with the deal, the Jaguars have agreed to terms with Buffalo linebacker Lerentee McCray on a one-year deal worth up to $3.5 million. The deal includes $1 million guaranteed. The person spoke to The Associated Press on the condition of anonymity because the Jaguars won't announce any deals until players formally sign Friday.
McCray played just 163 snaps as a backup last season. He is expected to play behind Paul Posluszny, Telvin Smith and Myles Jack in 2017 while being a key member on special teams.
-- Mark Long reporting from Jacksonville, Florida.
___
5:52 p.m.
SportsTrust Advisors, the agency representing Eddie Lacy, said on Twitter that the free agent running back will visit with the Seattle Seahawks, Minnesota Vikings and Green Bay Packers over the next four days.
Lacy played with the Packers the last four seasons after being drafted out of Alabama in the second round in 2013.
He ran for 1,100 yards in each of his first two seasons in the league. Lacy's 2016 season was cut short in October by an ankle injury.
___
5:50 p.m.
The Pittsburgh Steelers are holding on to reserve quarterback Landry Jones.
The team re-signed Jones to a two-year deal on Thursday that will keep him as the primary backup behind Ben Roethlisberger.
Jones, who turns 28 next month, completed 53 of 86 passes for 558 yards with four touchdowns and two interceptions while filling in for Roethlisberger last season.
Roethlisberger hinted following a loss to New England in the AFC Championship that he's not 100 percent certain he'll return in 2017. While the team is under the impression Roethlisberger will be back for a 14th season, Jones has proven he can be capable under center if not exactly franchise quarterback material.
Pittsburgh also released running back Karlos Williams.
-- Will Graves reporting from Pittsburgh.
___
5:48 p.m.
The agent for Duron Harmon says the safety has agreed to a new four-year deal with the Patriots.
Andy Simms confirmed the new pact Thursday. It rewards one of the youngest members of a Patriots secondary.
Harmon, 25, appeared in all 16 games of the regular season, registering 29 tackles and an interception in support of starting safeties Devin McCourty and Patrick Chung.
The former Rutgers standout also had a strong postseason, appearing in all three games and grabbing an interception in the win over Houston.
-- Kyle Hightower, reporting from Boston.
___
5:38 p.m.
The re-making of the Washington Redskins' defense continues with the signing of safety D.J. Swearinger, a 25-year-old who spent the past two seasons with the Arizona Cardinals.
Safety was one of Washington's biggest needs after trying multiple pieces there last year, including veteran Donte Whitner. Swearinger, a 2013 second-round pick of the Houston Texans, thanked the Cardinals for giving him his "third chance" in an Instagram post and the Redskins on Twitter for giving him this opportunity.
Swearinger started 12 games last season for Arizona and had three interceptions and 66 tackles.
The Redskins also signed defensive tackle Terrell McClain and lost defensive end Chris Baker, who joined the Tampa Bay Buccaneers.
-- Stephen Whyno reporting from Washington.
___
5:36 p.m.
The Atlanta Falcons have re-signed tight end Levine Toilolo and linebacker LaRoy Reynolds, who were unrestricted free agents.
The Falcons also released defensive end Tyson Jackson and confirmed signing free agent defensive end Jack Crawford from Dallas.
Reynolds played in 16 games with three starts and had 23 tackles.
Toilolo, a fourth-round draft pick in 2013, had 13 catches, including two for touchdowns, for a career-high 264 yards in 2016. He started 11 games.
-- Charles Odum reporting from Atlanta.
___
5:35 p.m.
The Chicago Bears have closed the book on the Jay Cutler era as their franchise quarterback, after an unfulfilling eight years that included only one postseason appearance.
The Bears made cutting Cutler their first official move as the NFL free agent market opened, while they were reportedly working toward an agreement to replace him with former Tampa Bay quarterback Mike Glennon.
Cutler's final year with the Bears ended with a 3-13 record. Thumb and shoulder injuries limited him to five games. There was no guaranteed money left on the contract extension he signed a few days after the 2013 season, making the move to cut the 33-year-old widely expected.
___
5:25 p.m.
Tampa Bay added a deep threat for Jameis Winston when it agreed to terms with wide receiver DeSean Jackson on a three-year contract.
Jackson, a three-time Pro Bowler known for making big plays, spent the past three seasons with Washington. Before that, he was with the Eagles for six years.
He will fit in a passing game that already has the prolific Mike Evans.
Jackson is one of five players since the 1970 merger with 26 or more career touchdowns of 50-plus yards, joining Jerry Rice (36), Randy Moss (29), Terrell Owens (26) and Steve Smith (26). Only Rice (23) has more than Jackson's 22 touchdowns of 60-plus yards.
"Desean is exactly the type of dynamic playmaker we have been targeting for our offense," said Buccaneers coach Dirk Koetter. "Desean brings a veteran presence and a big-play mentality that fits in perfectly with our offensive philosophy. He is a tough-minded competitor who has the game-breaking speed and pass-catching ability that stretches the defense and creates matchup problems."
___
5:20 p.m.
A person with knowledge of the deals says the Los Angeles Rams have addressed their two biggest needs by agreeing to terms with offensive tackle Andrew Whitworth and receiver Robert Woods.
The person spoke to the AP on condition of anonymity because the free-agent contracts hadn't been announced yet. Whitworth got a three-year deal to leave the Cincinnati Bengals, and Woods got a five-year deal to return home to LA from Buffalo.
Whitworth has spent his entire 11-year career in Cincinnati, making three Pro Bowls. He is likely to replace Greg Robinson as Los Angeles' starting left tackle on the NFL's worst offense last season.
Woods was drafted by the Bills in 2013 after a record-setting career at Southern California. He will become Jared Goff's top target in new coach Sean McVay's offense.
-- Greg Beacham reporting from Los Angeles
___
5:15 p.m.
The Atlanta Falcons have bolstered their defensive line by signing Dallas defensive end Jack Crawford to a three-year deal.
The contract was announced by Crawford's agents on Twitter. Crawford has 7 1/2 sacks the last two seasons and will give Atlanta a needed complement to All-Pro edge rusher Vic Beasley.
The 28-year-old Crawford had 3 1/2 sacks for Dallas in 2016.
-- Charles Odum reporting from Atlanta.
___
5:06 p.m.
The Baltimore Ravens have reached agreement with free agent safety Tony Jefferson and running back Danny Woodhead.
Jefferson made 96 tackles for the Arizona Cardinals last season. The 25-year-old has two interceptions over four seasons but is known primarily as a sure tackler and should form a solid 1-2 punch with safety Eric Weddle.
Woodhead played the past four seasons with San Diego after a successful three-year run with the New England Patriots.
The 32-year-old has 267 catches and 15 touchdowns over his career, which began with the New York Jets.
___
5:05 p.m.
The Denver Broncos have signed a former Dallas Cowboys player in free agency. It wasn't Tony Romo as so many fans were anticipating, but guard Ronald Leary.
Although the Broncos have been mentioned as a prime landing spot should the Cowboys part ways with Romo, Denver GM John Elway is happy with the two young QBs he has in Trevor Siemian and Paxton Lynch.
What he's trying to do is fortify his offensive line, the primary culprit in Denver's slide from Super Bowl champ to missing the playoffs last season.
Leary will fly to Denver on Friday to sign his four-year, $35 million deal that includes $20 million guaranteed. He's expected to slide in at left guard with Max Garcia moving over to battle it out with Michael Schofield on the right side.
With the emergence of La'el Collins and several big contracts along one of the top lines in the NFL, the Cowboys couldn't afford to keep Leary, who turns 28 next month.
-- Arnie Stapleton reporting from Denver.
___
4:55 p.m.
The Buffalo Bills began addressing their needs at safety by signing free agents Micah Hyde and Jordan Poyer.
Hyde is the key addition and agreed to sign a five-year deal worth about $30 million, with about $14 million in guarantees, a person with direct knowledge of the contract told The Associated Press. The person spoke to The AP on the condition of anonymity because the Bills have not announced the contract's details.
The Bills also filled their place-kicking vacancy by signing Steven Hauschka and confirmed previously reported agreed to deals to sign fullback Patrick DiMarco and offensive lineman Vladimir Ducasse.
Safety was a key need entering free-agency signing period on Wednesday, and especially after Buffalo released veteran starter Aaron Williams earlier in the day.
Hyde has been a four-year starter at Green Bay since being selected in the fifth-round of the 2013 draft. Poyer has four years of NFL experience, and spent the past three-plus seasons in Cleveland.
Hauschka fills the spot left open after veteran Dan Carpenter was released.
-- John Wawrow reporting from Orchard Park, New York.
___
4:55 p.m.
A person familiar with the situation says the Carolina Panthers have agreed to terms with unrestricted free agent left tackle Matt Kalil from the Minnesota Vikings on a five-year deal worth $55.5 million.
Of that, $25 million is guaranteed.
The person spoke to The Associated Press on Thursday on condition of anonymity because the move can't officially be announced until later in the day.
Kalil, who spent five seasons in Minnesota after being selected fourth overall in 2012, will play with older brother Ryan Kalil, Carolina's two-time All-Pro center.
The 27-year-old Kalil played in all 64 games his first four seasons in Minnesota, but missed 14 in 2016 due to a hip injury that required surgery.
Carolina needed a left tackle with Michael Oher's career uncertain due to a concussion.
-- Steve Reed reporting from Charlotte, North Carolina.
___
4:35 p.m.
According to a person familiar with the deal, the Jacksonville Jaguars have agreed to terms on a five-year, $67.5 million contract with Houston cornerback A.J. Bouye.
The person spoke to The Associated Press on the condition of anonymity because the Jaguars won't announce any deals until players formally sign Friday.
Bouye, whose deal includes $26 million guaranteed, was one of the most sought-after free agents on the market. Paired opposite budding star Jalen Ramsey, Bouye should give the Jaguars one of the best cover tandems in the league.
-- Mark Long reporting from Jacksonville, Florida.
___
4:37 p.m.
The Philadelphia Eagles have agreed to terms with Chicago wide receiver Alshon Jeffery on a one-year contract.
Jeffery was considered the top receiver available in free agency, but he couldn't secure a long-term deal to remain in Chicago or from another team. The Eagles agreed to a three-year deal with wideout Torrey Smith earlier Thursday.
Jeffery is coming off two down seasons, and he missed 11 games due to injury and suspension. His last standout season came in 2014, when he had 1,133 yards receiving and 10 TDs. Jeffery went to the Pro Bowl in 2013 after catching 89 passes for 1,421 yards and seven TDs.
-- Rob Maaddi reporting from Philadelphia.
___
4:15 p.m.
A person familiar with the trade says the Cleveland Browns have acquired quarterback Brock Osweiler from the Houston Texans.
Cleveland sent a fourth-round selection to Houston for Osweiler, a 2018 second-round pick and a sixth rounder, said the person who spoke Thursday to The Associated Press on condition of anonymity because the teams have not announced the deal.
Osweiler's massive contract this season made him difficult to move without adding the draft picks.
Cleveland has been searching for a franchise quarterback, but Osweiler failed to fill that role for the Texans. The Browns do have a roster decision to make in the next few days on Robert Griffin III, and Osweiler gives them a temporary option.
The Browns own the No. 1 overall pick in this year's draft after going 1-15 last season.
Osweiler went 8-6 in 14 starts for Houston last season. The Texans are in the market to upgrade the position in free agency and through a trade or a free agent, including possibly Tony Romo.
-- Tom Withers reporting from Cleveland.
___
For more NFL coverage: http://www.pro32.ap.org and http://www.twitter.com/AP_NFL