Maryland Terrapins football ranked in Associated Press Top 25 poll for first time since 2013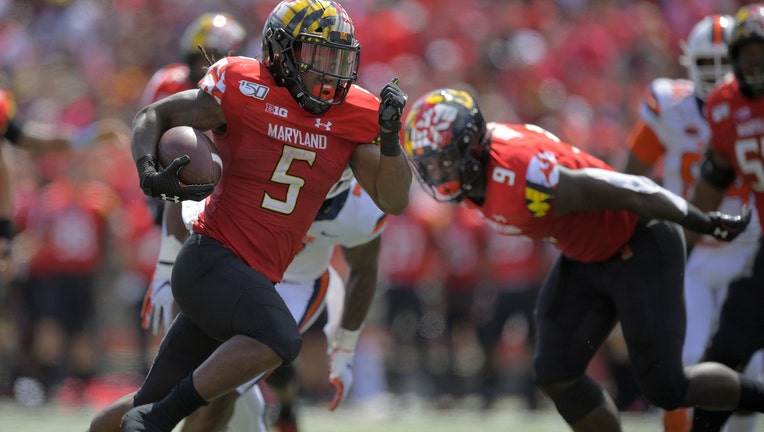 COLLEGE PARK, Md. - After a surprisingly easy 63-20 victory over Syracuse, Maryland is ranked for the first time since joining the Big Ten.
The No. 21 Terrapins have scored 142 points in two games under new coach Mike Locksley. The last time Maryland was ranked was in 2013, when they were still in the ACC, and they spent a week in early October at No. 25.
Josh Jackson had three touchdown passes while racking up 296 yards in their win over Syracuse that has given Maryland a 2-0 start. The team scored 42 first-half points in the lopsided victory
Anthony McFarland Jr. ran for two scores and caught a 6-yard TD pass from Jackson during a sparkling first half in which the Terrapins amassed 397 yards and built a 29-point lead.
The 63 points were the most ever by Maryland against a ranked opponent. Although first-year coach Michael Locksley eased up after Javon Leake's 64-yard touchdown run in the third quarter, the Terrapins finished with 650 yards.
The Associated Press contributed to this report