Liberty freshman football player Tajh Boyd, 19, dies
LYNCHBURG, Va. - Liberty University said Monday that freshman football player Tajh Boyd, 19, has died.
The school identified Boyd as an offensive lineman from Chesapeake, Virginia. It did not indicate when Boyd died or the cause, and calls and a text message were not returned. A spokesperson for Lynchburg police said the department did look into Boyd's death and determined a criminal investigation was unnecessary.
In the announcement, athletic director Ian McCaw and first-year football coach Jamey Caldwell said Boyd joined the football program "as recently as January" and added "Our thoughts and prayers are with Tajh's family, his teammates and friends, our football coaching staff, as well as our entire athletics department and the greater Liberty University community. We grieve together as a family and will seek guidance, comfort and understanding from the Lord during these difficult times."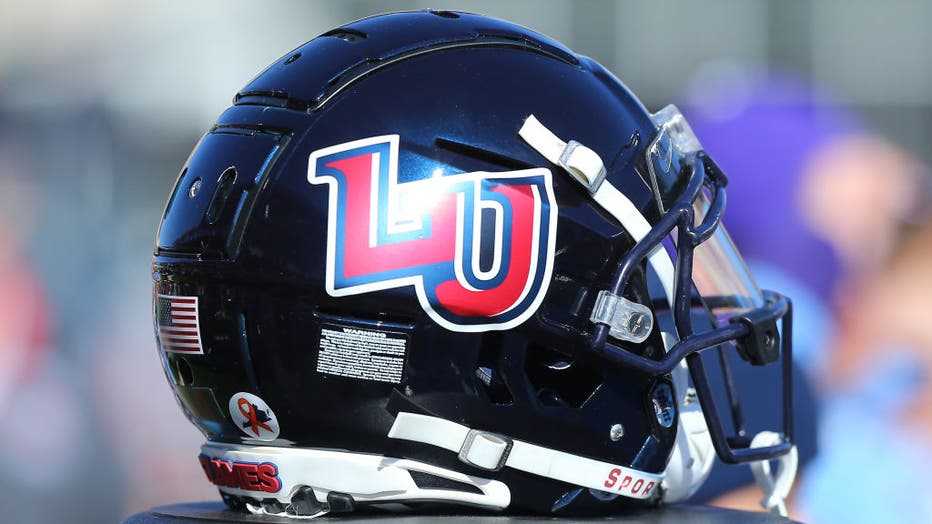 LYNCHBURG, VA - NOVEMBER 19: Liberty Flames helmet resting on a cooler during a college football game between the Virginia Tech Hokies and the Liberty Flames on November 19, 2022, at Williams Stadium in Lynchburg, VA. (Photo by Lee Coleman/Icon Sport
The school announced that a media availability with Caldwell, originally scheduled for Tuesday, has been postponed and Caldwell with now speak to reporters on Friday.
Conference USA, which Liberty is joining this season, also issued a release, saying "We are deeply saddened to learn of the passing of @LibertyFootball student-athlete Tajh Boyd. Our thoughts are with the Boyd family and Flames nation during this difficult time."
The Associated Press contributed to this report.