Gerardo Parra, Washington Nationals player behind Baby Shark mania, visits Children's National Hospital
The Washington Nationals player behind the Baby Shark mania paid a special visit to Children's National Hospital Sunday.
Gerardo Parra, his wife, and Nationals mascot, Screech, brought some cheer to pediatric cancer patients by handing out some Baby Shark toys.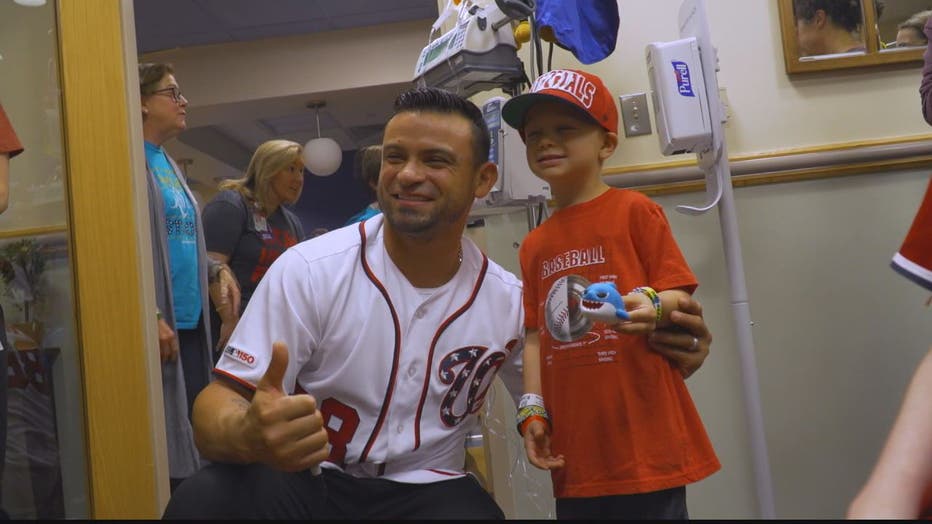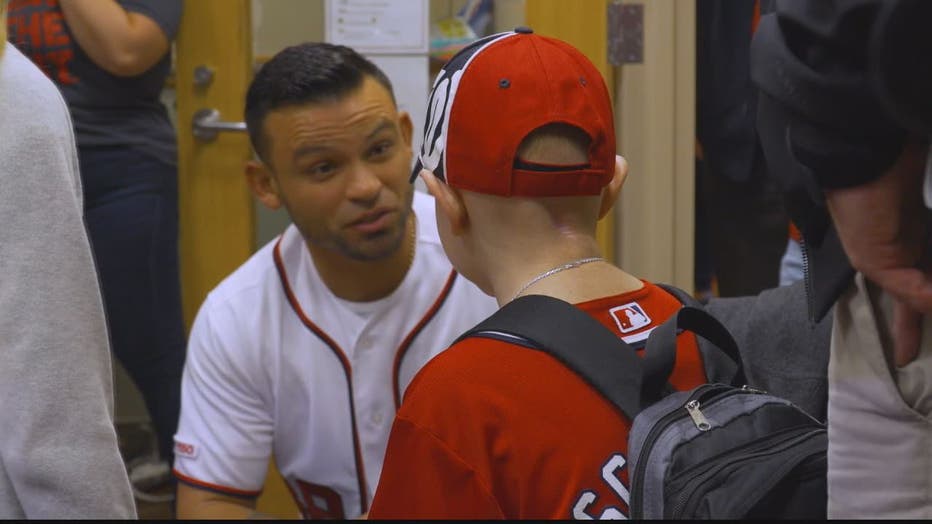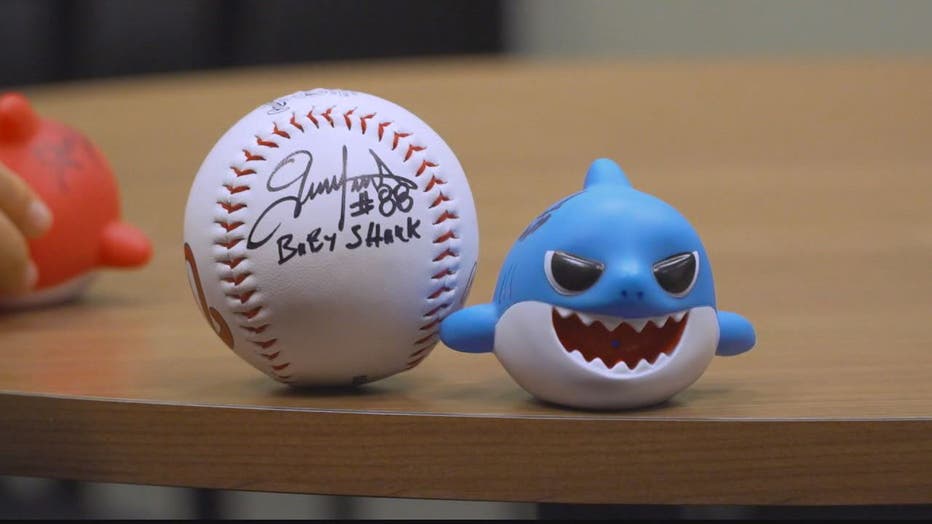 They also sang the Baby Shark song and that put a lot of smiles on these children's faces.
You can watch the World Series on FOX beginning on Tuesday, Oct. 22.