Former Nationals star Jayson Werth says he's retiring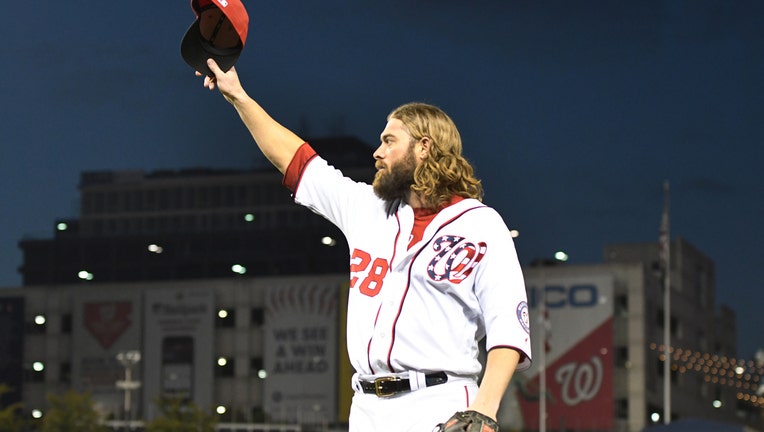 article
Former Washington Nationals star Jayson Werth is apparently hanging up his cleats.
The 39-year-old outfielder told fancredsports.com that "I'm done … whatever you want to call it."
A Nationals fan favorite for his large beard, long hair and hard-nosed play, Werth played for the Nationals for seven seasons after signing a 7-year, $126 million contract in 2011. He batted .263 with 109 home runs and 393 RBIs for Washington while helping turn the Nationals from last-place finishers in the NL East to playoff contenders. During his time in D.C., Washington made the postseason in four of the seven seasons he was in a Nats uniform.
"Washington D.C. is known for its historic monuments documenting our country's great leaders," Werth's agent Scott Boras told FanCred Sports. "Werth will be remembered as the Nationals' first true leader, documenting the beginning and rise of a great franchise."
Before signing with the Nationals, Werth helped the Philadelphia Phillies win the World Series in 2008 and was named to his only All-Star team the following season.
Werth signed with the Seattle Mariners this past offseason after his contract with the Nationals expired. He was playing with the Tacoma Rainiers, the Seattle Mariners' Triple-A affiliate, before making the decision to end his playing career.