DeSoto native Von Miller is Super Bowl 50 MVP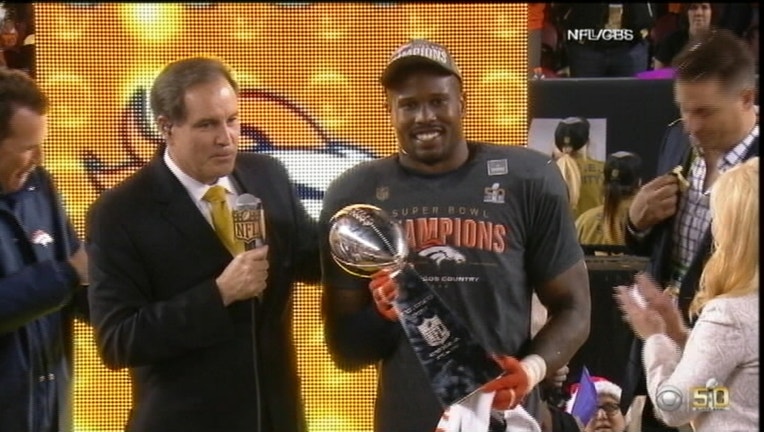 article
DALLAS - A former star player at DeSoto High School was the Super Bowl 50 MVP.
Linebacker Von Miller sacked Carolina quarterback Cam Newton twice. The former Texas A&M standout also forced two fumbles. The first turned into a Broncos touchdown.
"Von was awesome," quarterback Peyton Manning said after the game. "He deserved it."
Five years ago Miller was the second overall pick in the draft, behind Newton. He was then chosen as the NFL's Defensive Rookie of the Year and has been selected for the Pro Bowl four times.
After the game, the 26-year-old said he felt confident out on the field and is grateful for his teammates.
"We haven't really paid attention to the underdog talk and this kind of talk. We know what type of team we are. We know what kind of game we can play and we just focused that around," Miller said during a post-game news conference.
The Denver defense ended up forcing four turnovers to win Super Bowl 50 with a score of 24-10.