Dak Prescott voted NFL Rookie of the Year by fans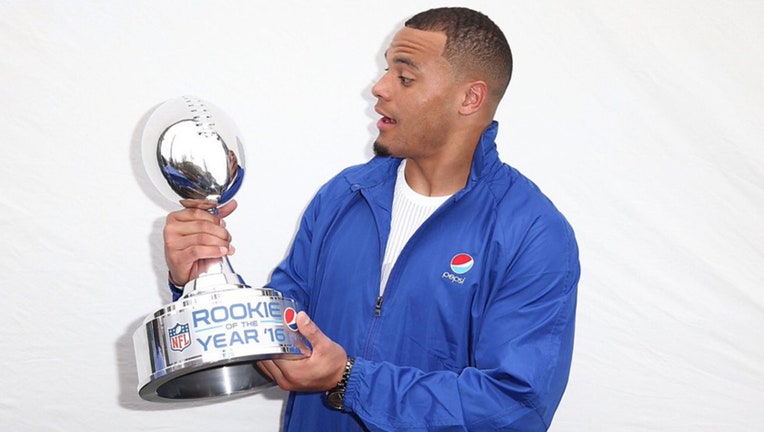 article
Dak Prescott was named Pepsi NFL Rookie of the Year on Friday.
Prescott won the honor over fellow Cowboys rookie Ezekiel Elliott and other players, including Joey Bosa, Deion Jones and Carson Wentz. The award is voted on by fans at NFL.com and has been handed out since 2002.
Prescott helped lead the Cowboys to a franchise-record tying 13-3 record in the regular season.
"It's an honor. It's a privilege," Prescott said on NFL Network's Good Morning Football. "It's so humbling, especially just the great rookie class we had this year."
Prescott was drafted in the fourth round last spring and vaulted into the starting lineup after injuries to Tony Romo and Kellen Moore during the preseason. Prescott is the first Cowboys player to win the fan award.
Prescott's award could be the first of several for the Cowboys this weekend in Houston. Prescott and Elliott are nominated for NFL offensive rookie of the year and Jason Garrett for coach of the year. Both will be handed out at the NFL Honors ceremony Saturday night.