Colin Kaepernick files to trademark an image of his face and hair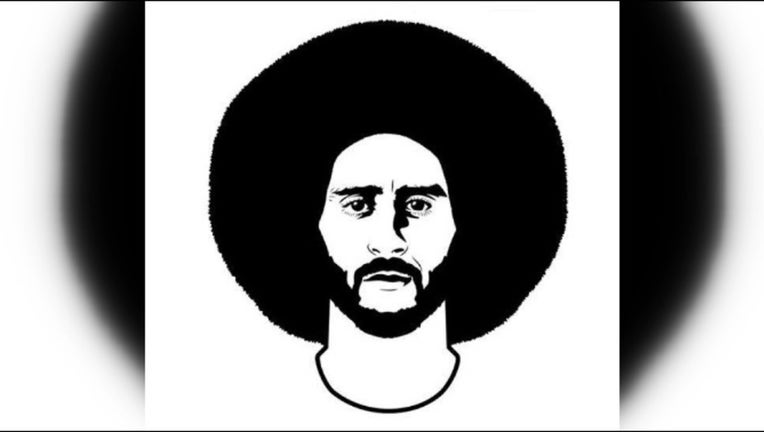 article
OAKLAND, Calif. (KTVU) - Colin Kaepernick is taking an extra step in protecting his image, or rather a particular image. He wants to trademark his face and hair.
Inked Flash, the former quarterback's company, filed a request with the U.S. Patent and Trademark Office last Friday to trademark a black and white image of his face and hair. The request states the company intends to use the image on everything from lotions and shampoo bottles to cellphone cases and headphones.
Records show Inked Flash included in their request that the image can be used in concert with "providing classes, workshops, seminars and camps in the field of self-empowerment and awareness to properly interact with law enforcement," according to the USPTO records.
The trademark request, which was first reported by EPSN, comes just over a month after the former 49ers quarterback, who hasn't played in the NFL since 2016, was featured in Nike's "Just Do It" campaign. The advertisement launched polarizing reactions. While some purchased more, prompting a 31 percent surge in online sales over three days, others were publicly burning Nike products.
In August, Inked Flash filed a request to trademark "#ImWithKap," which was available on t-shirts on his website. There's no update to the status of this request, but a Google search shows there's plenty of t-shirts available with this phrase from various companies. And on Kaepernick's website, the apparel section is out of stock.
Kaepernick, who remains a free agent, filed a collusion grievance against NFL owners in October last year.