Capitals shut out by Flyers 2-0 in Game 5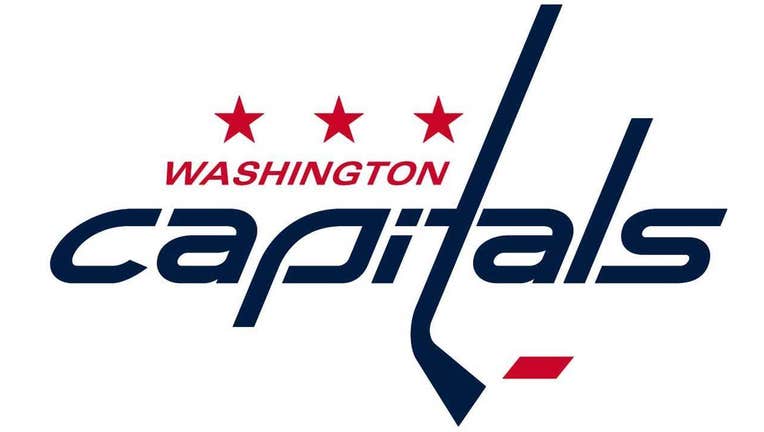 article
WASHINGTON (AP) -- Standing in the same crease that Steve Mason allowed a goal from 101 feet out, Philadelphia Flyers goalie Michal Neuvirth saw shots from every angle and didn't crack. Not even once.
Neuvirth stopped all 44 shots the Washington Capitals threw his way Friday night, carrying the Flyers to a 2-0 victory and sending the first-round playoff series back to Philadelphia for Game 6 on Sunday.
"They came at us pretty hard and if it's not for Neuvy, we're not winning this game," Flyers captain Claude Giroux said.
After the Capitals took a 3-0 series lead, Neuvirth has been the difference since replacing Mason for Game 4 on Wednesday. Neuvirth has stopped 75 of 76 shots against the team that drafted and developed him after Mason allowed 12 goals on 81 shots.
It didn't matter that Washington outshot Philadelphia 44-11 and an almost unbelievable 35-6 at 5-on-5. It's the first time a team won a Stanley Cup playoff game with 11 shots since the Capitals beat the Ottawa Senators in 1998 with that total.
Neuvirth said he got used to heavy shot totals by playing with the lowly Buffalo Sabres last season, though this tied the second-biggest disparity by a losing playoff team since 1989-90, according to STATS.
"I like to face a lot of shots. It keeps me in the game," Neuvirth said. "I enjoy it. Guys did a really good job in front of me. I was seeing the puck well. We didn't take any bad penalties, and we stuck to our system and big win for us."
It's the biggest win yet for the Flyers, who are still feeling the emotions of the death of founder Ed Snider, whose public memorial service they attended Thursday before travelling to Washington. Yet they were not at their sharpest in Game 6, which Giroux called the Capitals' "best game of the series."
The Flyers went 0 for 6 on the power play to fall to 1 for 21 in the series. Ryan White scored three seconds after a penalty expired as the puck bounced off Capitals defenseman Taylor Chorney's left skate and past Braden Holtby 7:52 into the second period.
"To get it by that guy, they're not going to be pretty on him," White said about Holtby, who made nine saves. "Doesn't matter how they go in."
It matters to the Capitals, who lost back-to-back games in regulation after not doing so the entire regular season on the way to the Presidents' Trophy. They chalked the loss up almost entirely to Neuvirth, who stopped eight shots from superstar Alex Ovechkin and five each from defensemen John Carlson and Karl Alzner.
"We have lots of perimeter shots, but we don't have traffic in front of the net," Ovechkin said. "You see all these shots that he makes, he sees everything."
Washington coach Barry Trotz pointed to the 82 shot attempts as an indication of his team's dominant play. There's no arguing the Capitals were the better team.
"We had a couple good looks and we didn't finish them," Trotz said. "They got a little bit of a lucky goal. You put the puck to the net, sometimes, it goes in. It did. I went off, I think it was Chorney's toe and went in, and it was really a nothing play. If we play like that, next game, we should be fine."
Game 6 is noon Sunday at Wells Fargo Center. Even the thought of a Game 6 earlier in the week would have been unfathomable, but thanks to Neuvirth it's a reality.
"Neuvy stole us a game," Flyers forward Sam Gagner said. "He's made a lot of big, timely saves for us and kept us alive."
Relying on Neuvirth to withstand onslaught after onslaught is not the Flyers' plan moving forward, but there is some history to that in Washington. A handful of Capitals players need only think back to 2010 when Jaroslav Halak stopped 217 of 231 shots and the Montreal Canadiens erased a 3-1 series deficit to pull off the upset.
That same year, the Flyers erased a 3-0 deficit to beat the Boston Bruins.
NOTES: Chris VandeVelde added an empty-netter for the Flyers with 30.8 seconds left. ... Capitals forward T.J. Oshie fought Flyers forward Brayden Schenn off the opening faceoff. The Capitals were unhappy about Schenn slashing Evgeny Kuznetsov in the leg during Game 4, and Schenn respected Oshie for challenging him to a fight. ... Washington defenseman Brooks Orpik missed his second consecutive game with an upper-body injury suffered on a hit by White on Monday.