Capitals 2019 playoffs schedule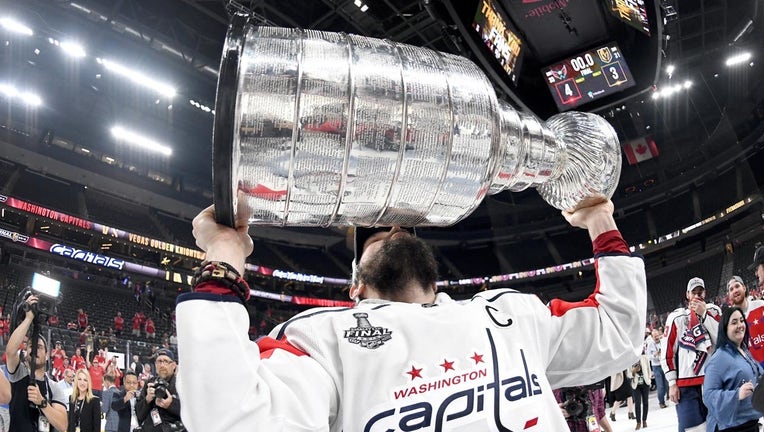 WASHINGTON (FOX 5 DC) - The Stanley Cup champion Washington Capitals are back in the playoffs - and fans will be able to see them launch their 2019 championship defense on Thursday when they host Carolina.
This is Washington's fifth consecutive appearance in the postseason.
The Capitals completed their regular season last Thursday in a 3-0 loss to the New York Islanders.
The schedule is as follows:
Game 1: Thursday, April 11 - 7:30 p.m. Carolina at Washington
Game 2: Saturday, April 13 - 3 p.m. Carolina at Washington
Game 3: Monday, April 15 - 7 p.m. Washington at Carolina
Game 4: Thursday, April 18 - 7 p.m. Washington at Carolina
Game 5: Saturday, April 20* - TBD Carolina at Washington
Game 6: Monday, April 22* - TBD Washington at Carolina
Game 7: Wednesday, April 24* - TBD Carolina at Washington