Young entrepreneur's DC area candle business burns bright with success
WASHINGTON - It's typical for seventh grade boys to like fictional superheroes that inspire them to dream big and rise to challenges. What's not typical is to have achieved big dreams by age 12! Kid-entrepreneur Alejandro Buxton did just that!
With skills his mother taught him, Alejandro started Smell of Love Candles.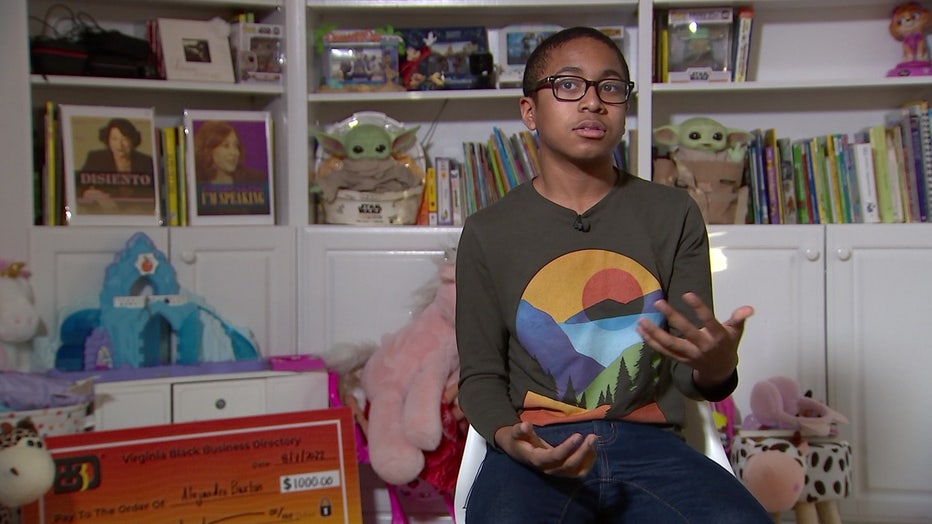 Alejandro Buxton, founder of Smell of Love Candles
Alejandro says he has always loved the smell of candles, but after a while, the scent would trigger headaches and would worsen his asthma.
With the help of his mom and little sister - Alejandro produces candles using only natural ingredients.
He started small – but now Smell of Love Candles is up to making 26 different scents with names like Jurassic Orange and Beach House. They are also in pop-ups and markets across the D.C. area.
At the 2021 D.C. Holiday Market Alejandro had his most famous visitor – Vice President Kamala Harris – who bought some of his candles.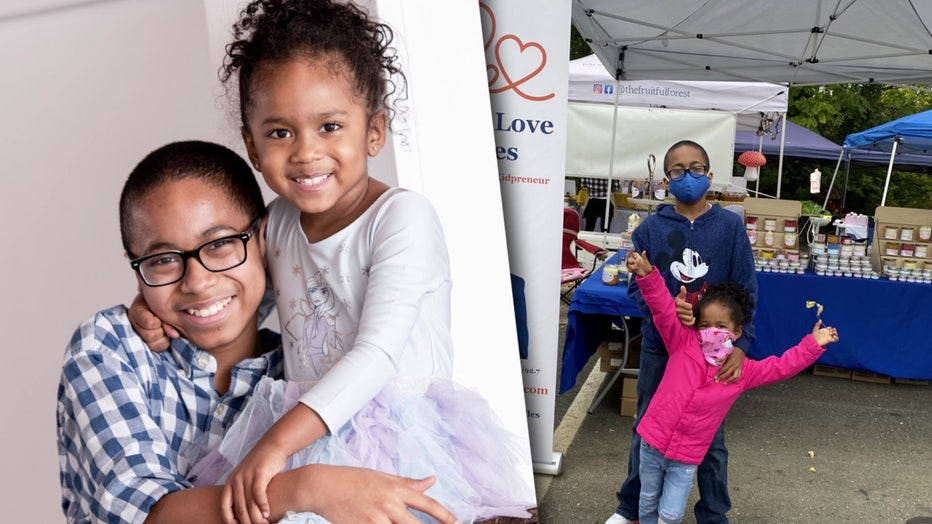 Alejandro Buxton, founder of Smell of Love Candles
Visibility and sales surged and Alejandro became the youngest leaseholder ever at Tysons Corner Center.
Smell of Love Candles has sold over 16,000 candles since they started and supports non-profits like World Central Kitchen.
When Alejandro's parents separated, his mother struggled – but the business has helped her move through it. "The business did help her and also it's put a smile on her face," he said.
Alejandro Buxton, founder of Smell of Love Candles
He also strives to be an inspiration for other young entrepreneurs like himself!
But it's not all work and no play! Alejandro is a passionate reader and loves to build with Lego. He also loves comic books and superheroes!
His young life's work is just beginning – so keep your eye on Alejandro who says he also has aspirations of becoming an engineer and attending Duke University!