'World's Ugliest Dog' Zsa Zsa from Minnesota passes away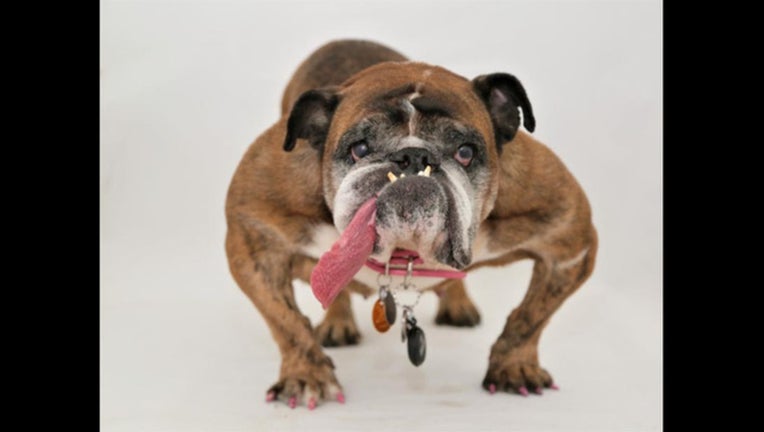 article
ANOKA, Minn. (KMSP) - The English bulldog Zsa Zsa from Anoka, Minnesota who captured hearts after winning this year's "World's Ugliest Dog" title has passed away, according to one of her owners.
Jesse Larson, who owns the dog with Megan Brainard, told Fox 9 Zsa Zsa passed away in her sleep overnight Tuesday morning. He says she appeared fine the day before, so it was a shock.
Zsa Zsa gained worldwide attention after winning the 2018 World's Ugliest Dog contest last month, which was held in the San Francisco Bay Area.
"Looks are deceiving, some thought she looked scary, but she was the most gentle dog," said Larson. "Sweetest dog I've ever met."
Zsa Zsa was about nine years old when she passed away, which is about the life expectancy for the breed.