World War II veterans dance to Boogie Woogie Bugle Boy during DC Honor Flight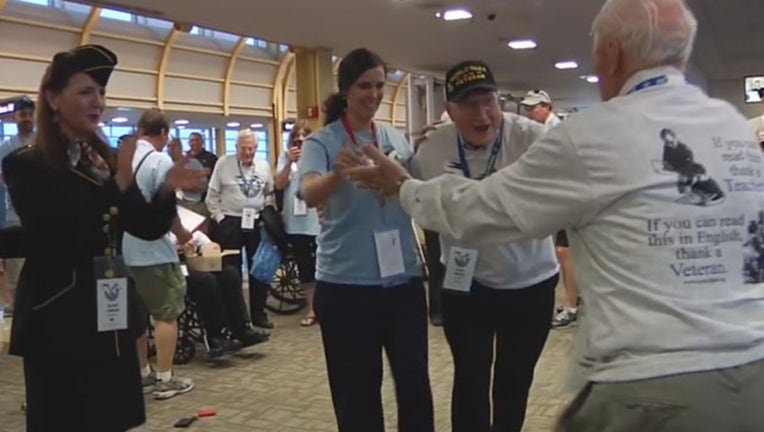 article
A couple of World War II veterans showed they still know how to boogie when they broke out in dance at a Washington, D.C. airport.
The men were in D.C. as part of an Honor Flight – a service that provides free flights to veterans so that they can tour the war memorials in the nation's capital.
The two vets, Marin Perryman and Paul Kopey, were being entertained by the Ladies of Liberty, a trio who were singing the iconic World War II tune 'Boogie Woogie Bugle Boy.'
The crowds waiting at Reagan National Airport loved the energy the two showed.
Here's hoping we all move like that when we're their age!
WATCH THE VIDEO: https://www.youtube.com/watch?v=mdcj3rG7IWk