World War II aircraft to fly from Frederick to Arlington National Cemetery to commemorate D-Day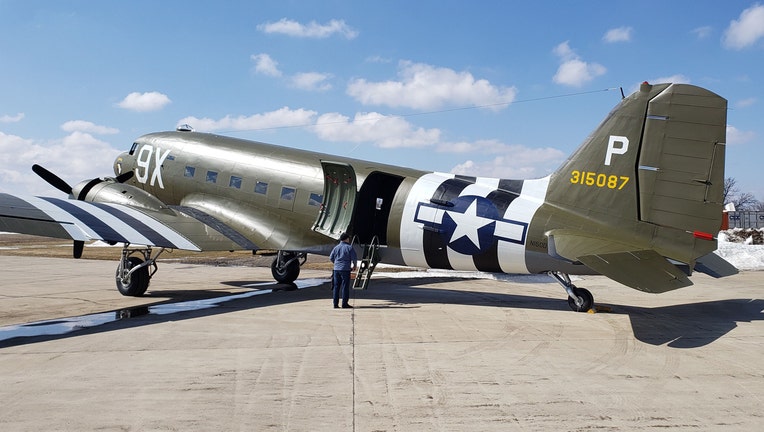 FREDERICK, Md. (FOX 5 DC) - Seven World War II aircraft will fly from Frederick to the Pentagon and Arlington National Cemetery in honor of the 75th anniversary of the D-Day Invasion on Friday.
Along with honoring D-Day, the flight is a celebration of the Aircraft Owners and Pilots Association's 80th anniversary.
The planes will leave Frederick Friday around 11:30 a.m. and travel to the area around the cemetery.
The formation will include six C-47 "Dakota" transport aircraft and one T-6 "Texan."
According to the AOPA, the flight was coordinated with the Federal Aviation Administration, the Transportation Security Administration, and local authorities.
Additional details are available on the AOPA's website.