Woman stabbed, killed in Arlington apartment she shared with suspect
ARLINGTON, Va. - A family is distraught after a woman was stabbed to death in an Arlington apartment building.
This is only the second homicide in Arlington so far this year and police say they do have a man in custody — 35-year-old Alimamy Fornah.
The victim, Shontae Crawford, was just 37 years old, and a mom to a 15-year-old son with autism.
Family members told FOX 5 they just found out she was pregnant and killed after being in a violent relationship for years.
"At least 12 years now of this abuse, violent, physical, mental, emotional abuse from this man," said Emily Crawford, Shontae's sister-in-law.
She described Shontae as the kindest soul with the biggest heart.
"When she walks in a room, she lights up the room," Crawford said.
Around 5 a.m. Monday morning, that light went dark.
Police believe Shontae was stabbed to death in her apartment building off Washington Boulevard in the Ballston-Virginia Square neighborhood after an argument with Fornah escalated. She was found by police officers in the hallway.
"It's very sad. How can people do people like that? Human being to human being," said neighbor Yohannes Hagos.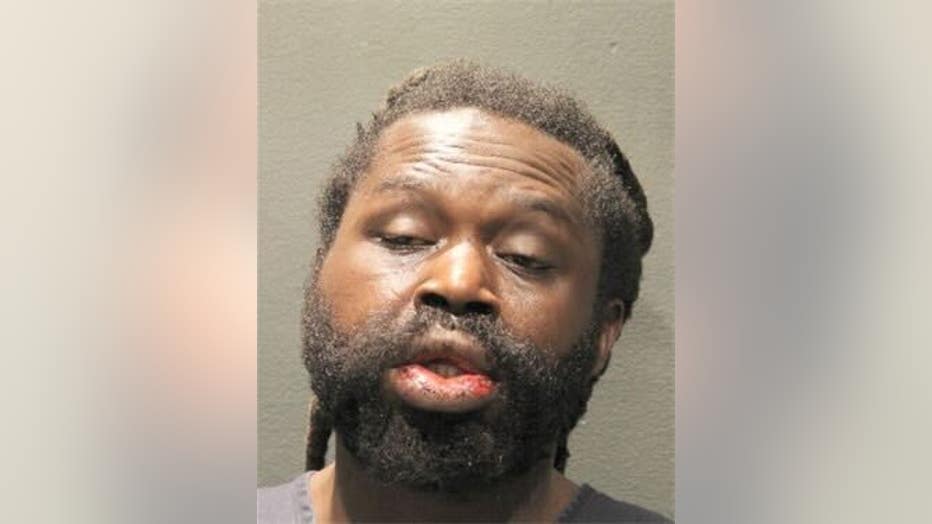 Alimamy Fornah, 35, of Arlington, Virginia Photo via Arlington County Police Department
Arlington police said this was a domestic incident, and they had been called to the apartment multiple times before.
A Prince William County police report from 2013 reveals Fornah was arrested for abducting a woman and her four-year-old child from a school. Shontae's family says that was her and her son.
According to data from the United Nations Office on Drugs and Crime, a woman is killed by an intimate partner every 11 minutes.
"I get Shontae's story. I know it, I've lived it," said L.Y. Marlow, founder of the nonprofit Saving Promise, which is dedicated to domestic violence prevention and awareness. Marlow said she and her family are five generations of survivors. She was nearly killed by her daughter's father several times.
Marlow said she knows how difficult it is for women to leave - but also wants to send a message to everyone.
"Shontae could have been your daughter, your sister, your friend, your niece. If you see something, do something. But don't do it recklessly," Marlow said.
She said the national hotline number of 1-800-799-SAFE isn't just for victims or those struggling. Counselors can help loved ones navigate their next moves as well.
"I was prepared that we would get this phone call one day, but I didn't think it would come to this," Crawford said. 
The family is sharing Shontae's story, Crawford said, with the hopes that it can help even one person trapped in an abusive relationship.
Fornah is behind bars and is now being charged with murder.