Winter City Lights: A must-see holiday spectacle in Montgomery County
OLNEY, Md. - A winter wonderland in Montgomery County has been named one of the most magical holiday displays in the DMV.
The Winter City Lights in Olney, Maryland is ranked as one of the best light festivals in the country.
A 1.5-mile trail of twinkling lights leads you through the woods where you'll find all sorts of displays like the giant teddy bear, weeping willow, and much more. 
This year you can expect to see double the amount of light strings that connect to the iconic 52-foot Christmas tree and holiday music shows.
Plus, more than 30 bonfires surround it and snow falls every half hour.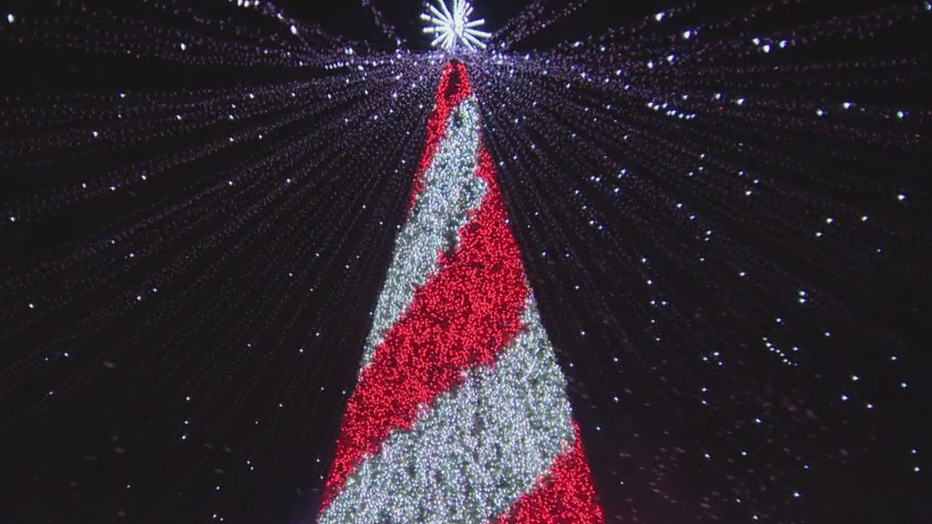 Winter City Lights: A must-see holiday spectacle in Montgomery County
There's also the Snowball Café, featuring the famous blizzard dessert, and the new Polar Pub where you can get holiday-inspired drinks.
In only its second year of operation, the light display not only benefits the Olney Boys and Girls Club but also brings in plenty of business to the region.
"We really wanted to create a great event that would help benefit the Boys and Girls Club but the way that it's benefitted the businesses in the community, people coming out for dinner," said Dan Dionisio, manager of operations at Winter City Lights. "Olney isn't exactly downtown Bethesda and what's happening is someone in Bethesda is coming out to eat, and there's some great restaurants in Olney and there's great bars. So, they're like why don't we go up there, grab something, and we'll be five minutes from Winter City Lights."
Saturday, Nov. 17 is the first night of this winter wonderland. It will be open on specific days until Dec. 30.
Tickets are limited, and the best nights sell out fast.
For more details click here.