Widow of Bowie man killed by son speaks out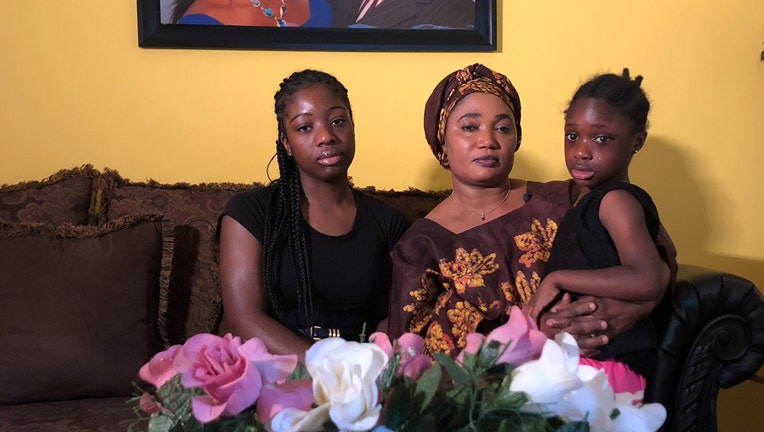 BOWIE, Md. - The widow of a Bowie man killed by his own son Friday tells Fox 5 that her late husband lived the American dream after moving here from Sierra Leone.
Barba Koroma most recently worked as a scientist with the National Institute of Health until he was killed by his son who shared his name. 
"I have to be strong for the children," Patricia Koroma says in an exclusive interview. "My daughter is asking me every day: 'when is the day I'm going to see my daddy?' Because they were very close."
Prince George's County police say 17-year-old Barba Koroma on Friday got into an argument with his father and stabbed him while he was driving an SUV in Allen Pond Park.
Koroma's father, also named Barba, then crashed into a fence, where police say his son then dragged his father's body into a nearby wooded area.
The 17-year-old now faces charges of first and second-degree murder.
"I'm still processing, it's not easy. To lose two lives," Patricia Koroma said Sunday at her home. "That's all I have to say ... he's not here, he's going to prison, so ..."
The elder Koroma leaves behind three children. A GoFundMe page has been set up to help the family pay for funeral expenses. 
"It's just too painful, the way he died. He didn't deserve to die that way," Patricia Koroma says. "He was a good man. Very religious, very prayerful. He didn't deserve to die that way." 
Watch a clip from Koroma's interview below before it airs tonight on Fox 5: