White House fence construction project expands closures along Pennsylvania Avenue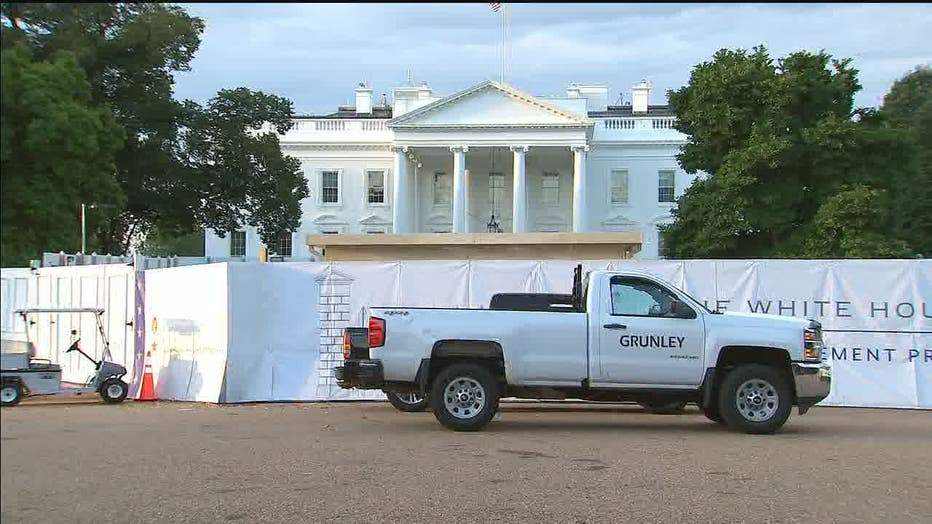 WASHINGTON - Closures along a portion of Pennsylvania Avenue in front of the White House will be expanded as the fence construction project around the executive mansion continues.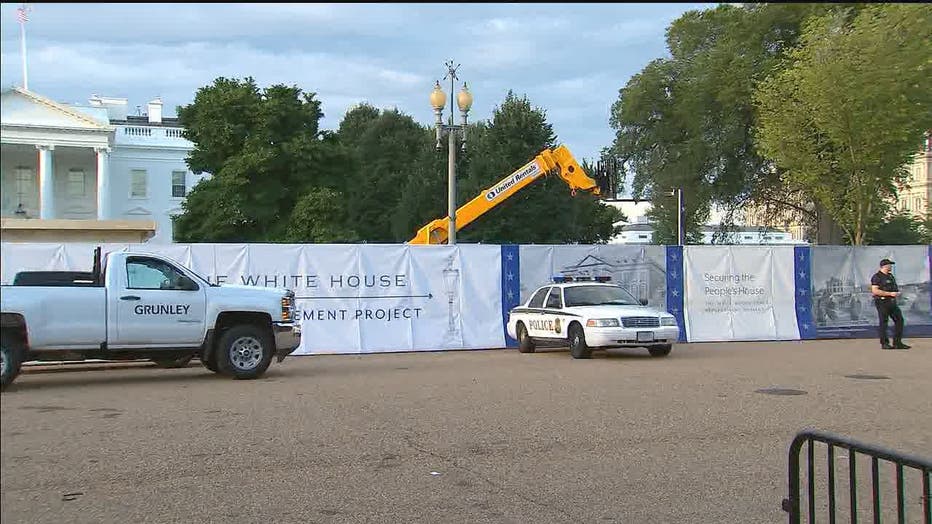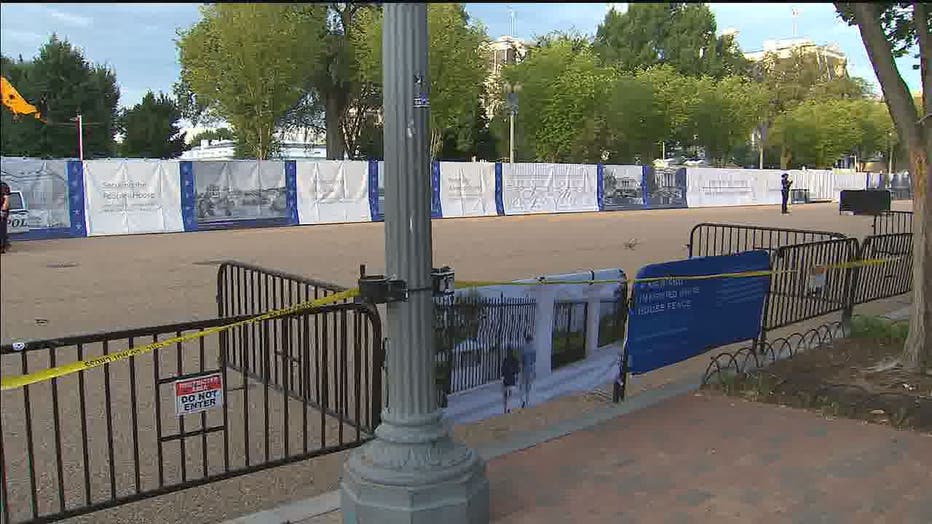 Beginning on August 21, the United States Secret Service and the National Park Service closed Pennsylvania Avenue from West Executive Avenue to East Executive Avenue. Lafayette Park, the north sidewalk of Pennsylvania Avenue, Jackson Place NW and Madison Place NW will remain open to pedestrians and cyclists.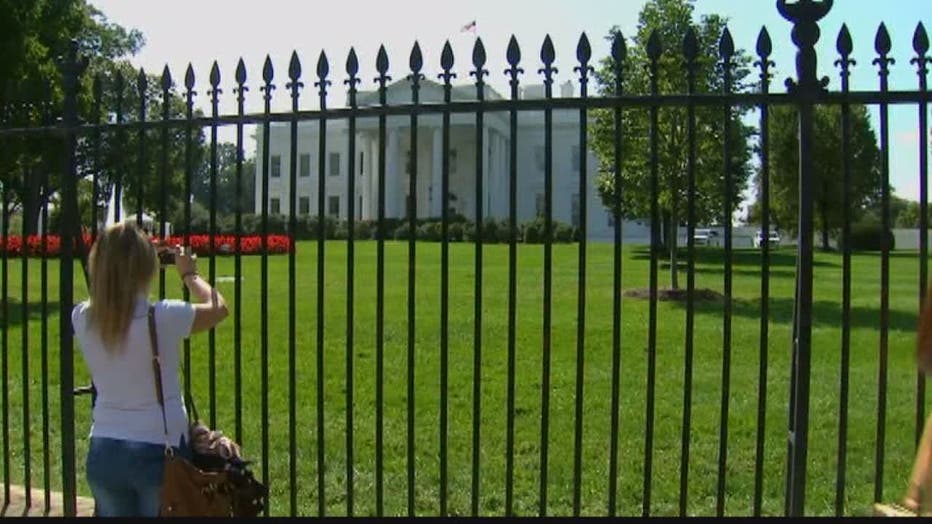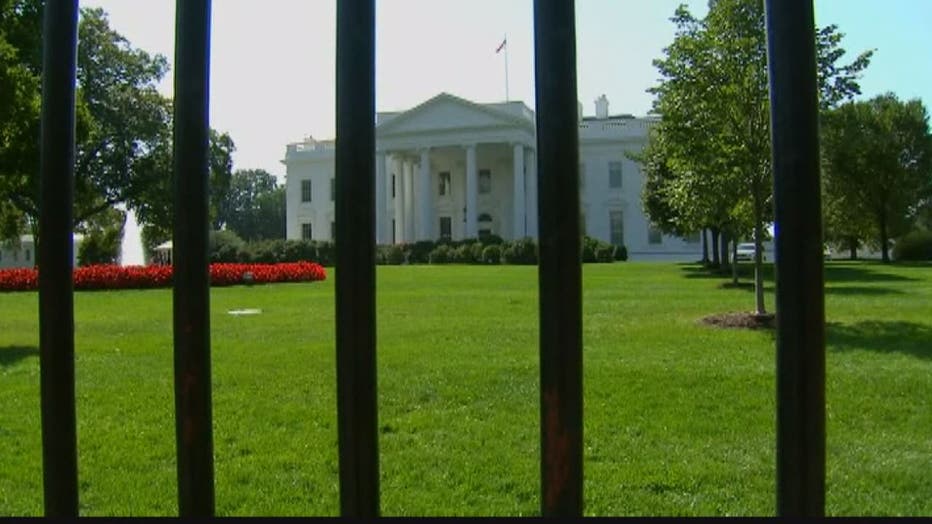 The $64 million project to install a 13-foot, 1-inch (3.96 meter) steel picket fence around the White House -- twice as tall as the fence being replaced -- began in July. Construction is expected to last through 2021.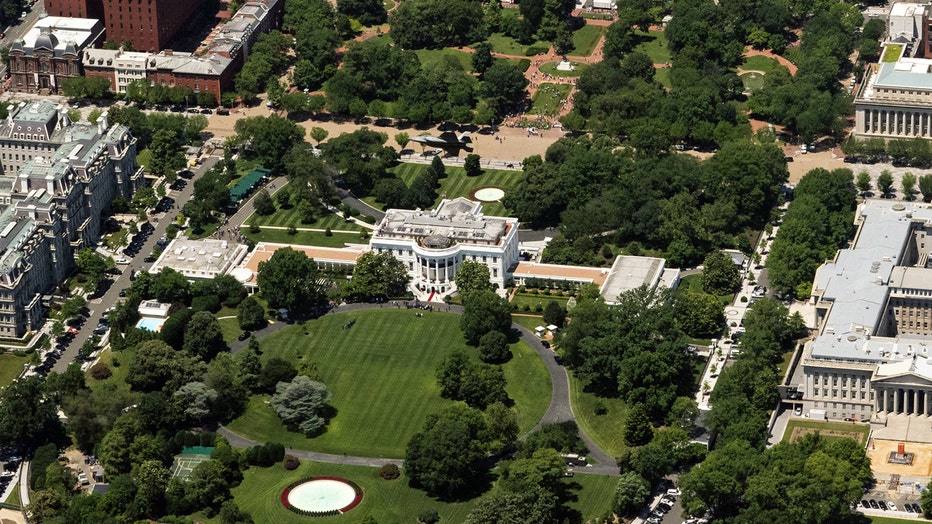 An F-35 fighter aircraft flies over the White House during the visit of Polish President Andrzej Duda and his wife Mrs. Agata Kornhauser-Duda Wednesday, June 12, 2019, to the White House. (Official White House Photo by Joyce N. Boghosian)