White Castle holding best Slider recipe contest offering free food for a year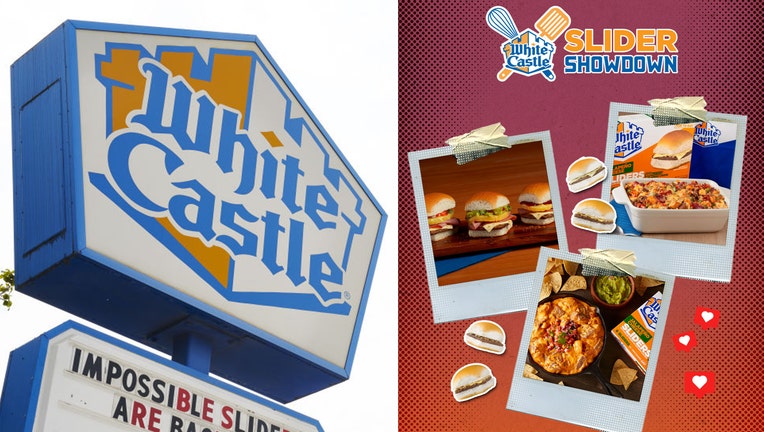 article
COLUMBUS, Ohio - White Castle is holding a contest to find the "tastiest, most mouthwatering" recipes featuring its Original Slider as its main ingredient. 
The contest, called the "White Castle Slider Showdown," runs through Sept. 4 and must include at least six beef Sliders – Original, Cheese or Jalapeño – with or without pickles, the chain said.
RELATED: Taco Bell brings back fan favorite item for a limited time
White Castle said the winner will receive free Sliders for a year, recognition at a special event at White Castle's home office in early 2024, and White Castle swag. The fast food chain is based in Columbus, Ohio, and operates more than 350 restaurants nationwide.
For inspiration, White Castle has a collection of recipes published in the 2005 cookbook "By the Sackful" and offers more than 75 Slider-based recipes online.  
White Castle said it's hoping to add "at least another dozen or so craveable recipes that reimagine the classic Slider in dishes that everyone will love."
"White Castle Cravers are truly among the most inventive foodies out there," Jamie Richardson, vice president at White Castle, said in a statement. "The White Castle Slider Showdown is a platform to spotlight their craveativity and to showcase the versatility of our Sliders."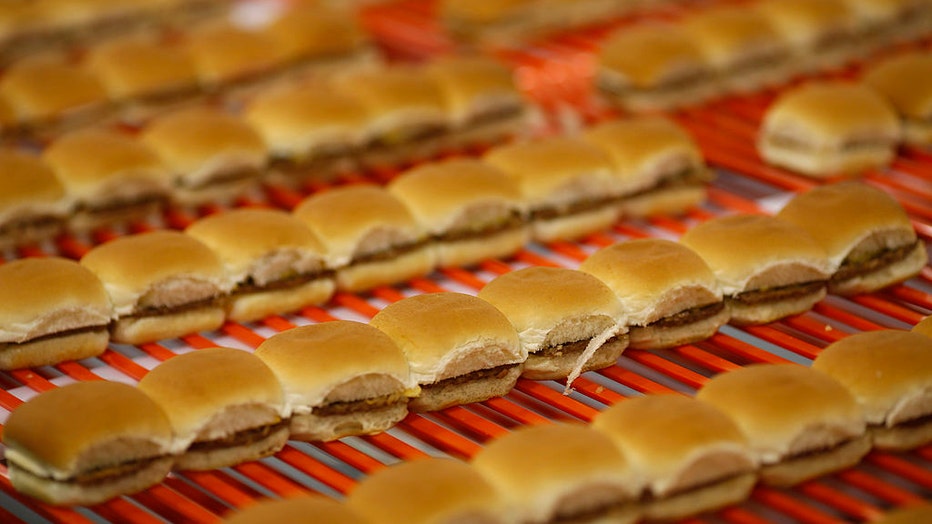 FILE - White Castle hamburger Sliders move down a conveyor belt before being frozen, packaged, and shipped to grocery stores at the new White Castle Co. Distributing Plant in Vandalia, Ohio, on April 30, 2014. Photographer: Luke Sharrett/Bloomberg vi
How to enter White Castle's slider recipe contest
To enter the "White Castle Slider Showdown," participants can share their recipes by posting a video on TikTok or a video or photo carousel on Instagram using the hashtag #SliderShowdownContest and tagging @WhiteCastle, the company said. 
White Castle added that the video (or photos) must show the ingredients, the preparation method and the final product, and a detailed written recipe must be included in the post.
RELATED: Wendy's and T-Pain team up to 'Buy U a Frosty' – how to get a free one
This story was reported from Cincinnati.