Walgreens worker assaulted after intervening in a shoplifting situation, police say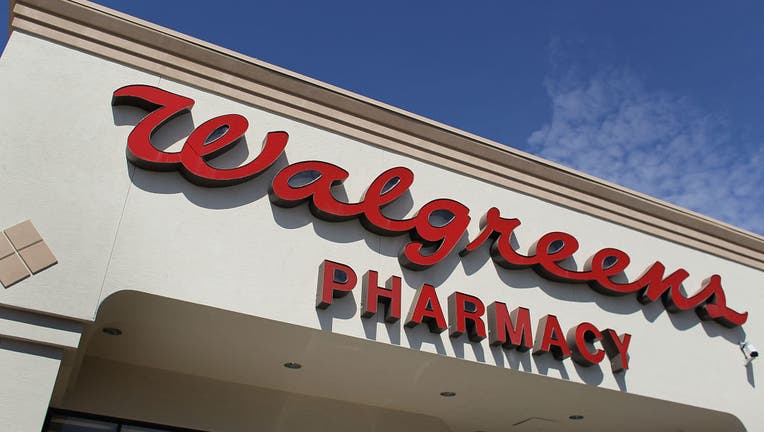 article
Police in Missouri are asking for the public's help in identifying two suspects after a video emerged purportedly showing one of them striking a Walgreens employee outside of a store. 
The Independence Police Department says the assault unfolded last Wednesday in the 3900 Block of South Noland Road.  
"An employee of the business was assaulted when they attempted to intervene in a shoplift," the department said in a statement. 
Video broadcast by Fox4 KC appears to show an employee getting knocked to the ground while engaging in a struggle with a female suspect outside the front of the store. 
WALGREENS SLASHES PROFIT OUTLOOK AS DEMAND FOR COVID SHOTS, TESTS WANE 
Another teenager is seen in the video yelling in the background, according to the station. 
As the employee lies on the ground, the female attacker is seen continuing to throw punches at her. 
The employee is described by Fox4 KC as a woman in her 60s.  
Walgreens did not immediately respond Friday to a request for comment from FOX Business. 
The dispute erupted after the worker told an adult who was with the teens to pay for a pair of sunglasses, but she had refused, Fox4 KC reports, citing a police document. 
The station also says the employee has recovered and plans on pressing charges. 
Images released by the Independence Police Department show one suspect wearing a white shirt and carrying a red purse. 
WALGREENS SAYS IT MAY HAVE OVERBLOWN RETAIL THEFT CONCERNS   
The other suspect was wearing a yellow shirt with blue jeans. 
FOX Business reported in June that a Walgreens store in Chicago reportedly has been redesigned to allow customers to browse only two aisles of products – after they pass through anti-theft detectors.  
The changes at the store on 2 E. Roosevelt Road in the South Loop area put most of the merchandise in aisles behind staffed counters, which customers can shop digitally through kiosks, according to Block Club Chicago.  
"We are testing a new experience at this store with new concepts, technologies, and practices to enhance the experiences of our customers and team members," a Walgreens spokesperson told Fox Business in a statement.  
That redesign came after Walgreens Boots Alliance told analysts at the start of this year that the drugstore chain may have overblown concerns of retail theft in 2022 and is pulling back on private security guards.  
CLICK HERE TO READ MORE ON FOX BUSINESS       
"Maybe we cried too much last year," Chief Financial Officer James Kehoe said during an earnings call, adding that shrinkage was 3.5% of sales last year but has since fallen in the mid-twos.   
FOX Business' Daniella Genovese and Emmett Jones contributed to this report. Read more of this story from FOX Business.