Virginia Task Force 1 heads to Florida as Tropical Storm Idalia threatens coast
CHANTILLY, Va. - As Florida prepares for Tropical Storm Idalia, Virginia Task Force 1, made up of members from the Fairfax County Fire and Rescue Department, is driving down to Florida to help with the potential rescues.
FEMA has activated Virginia Task Force 1 as Idalia possibly strengthens into a hurricane moving towards the coast.
 
Virginia Task Force 1 has 80 people, made up of the Fairfax County Urban Search and Rescue team members.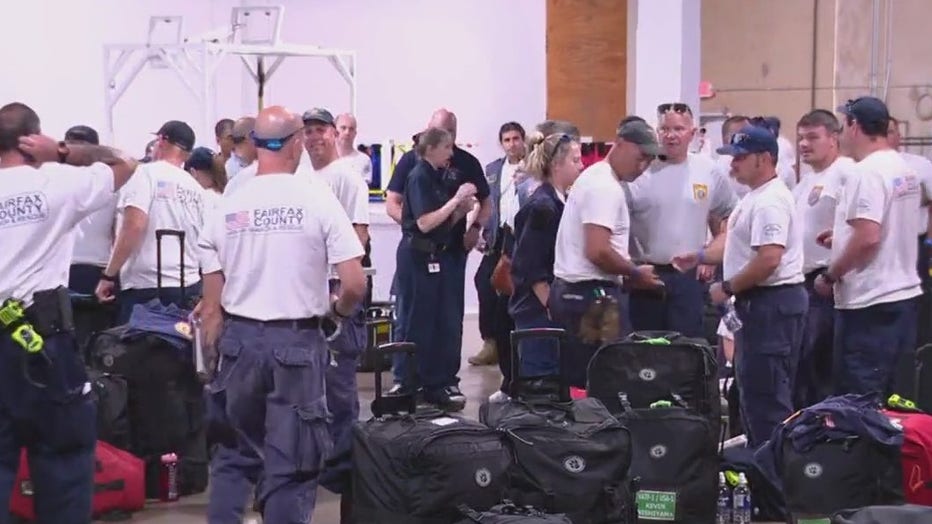 VA-TF1 consists of specially trained career and volunteer fire and rescue personnel, emergency managers, physicians, paramedics, and K9 units, specializing in collapsed structures. They helped with search and rescue after the catastrophic impact of Hurricane Ian last year.
They are ready to respond to Tropical Storm Idalia.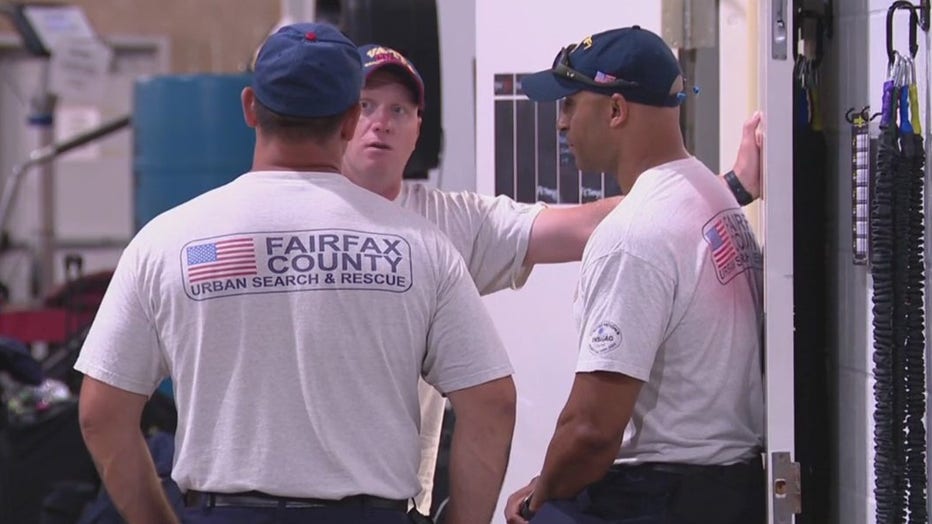 "It's an honor to be part of the response down to the Gulf Coast on behalf of FEMA and the citizens of Fairfax County," said John Morrison with Fairfax County Fire and Rescue. "Our team has been on hurricane responses throughout a number of years, and we look forward to participating in the response."
Virginia Task Force 1 is expected to arrive in Florida on Tuesday. No word on when they will return. They could be gone for at least two weeks.