Virginia passes new standards for teaching history and social sciences
ARLINGTON, Va. - The Virginia Board of Education voted unanimously Thursday to approve a new version of the Commonwealth's history and social science standards for students in grades K-12. 
The move comes after two years of study, debate, and controversy, including 300 in-person public comments and 1,600 online. 
The board said in a press release that it has "significantly increased the content knowledge for Virginia history — including the Readjuster Era — and have a broader focus on the contributions of all Americans, in particular African Americans, Indigenous Peoples, and Asian Americans."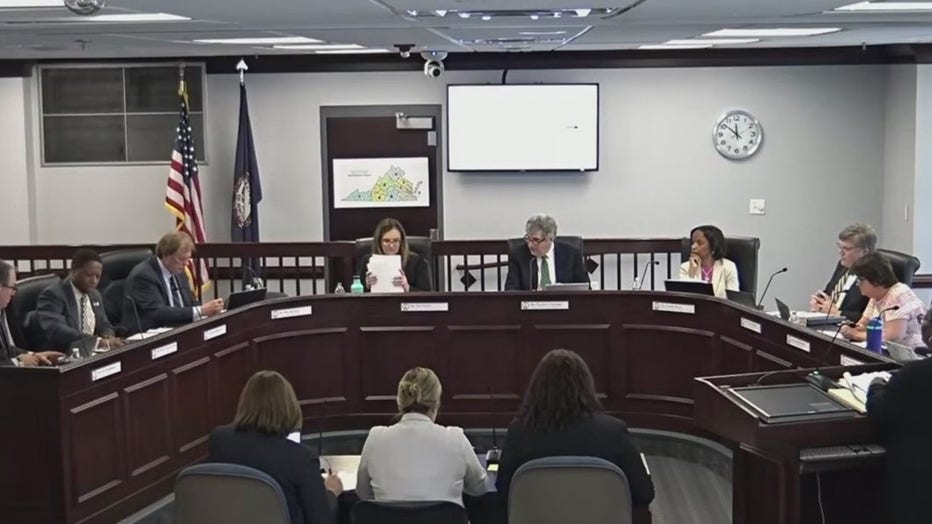 "There's no reason this had to become as controversial as it became," said Dan Gecker, president of the Virginia Board of Education. "I am looking forward as opposed to back, and I'm comfortable that the standards will meet the needs of Virginia's children."
Virginia is required to make the updates every seven years. Early versions of the standards were criticized for leaving out things like the study of Martin Luther King, Jr. Day, Juneteenth, and Indigenous People's Day. Those all now appear in the standards. It also got complaints for not teaching enough about slavery and race. 
The newly approved standards also detail how content should be taught. Teachers are now directed to "engage students in fact-based, non-ideological, and age-appropriate ways that do not imply students today are culpable for past events."
It also instructs teachers to teach specifically about the nation's history of racism. The standards say, teachers should "facilitate open and balanced discussions on difficult topics, including discrimination and racism, and present learning opportunities without personal or political bias."
James Fedderman of the Virginia Education Association said while the final product is better than the initial drafts, it falls short.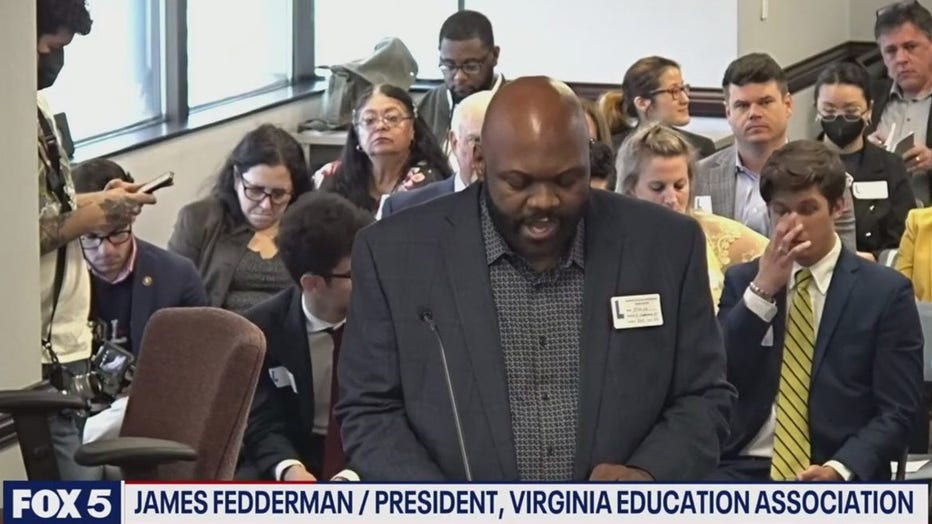 "As a Black man, as an educator, as a parent, these standards fail at every level and while you can try to whitewash history you can never whitewash me," he said at the meeting. 
Another parent complained about the board's process, saying it was not transparent. Rooz Dadabhoy, director of Rally Virginia spoke in support of the standards. 
"As Governor Youngkin always says, 'we teach it all, the good, the bad, the ugly, but we teach it all,' and I am grateful for that and we are here to endorse the history standards," she said. 
The Virginia Department of Education will now work with educators to develop a new curriculum based on the 2023 standards. They will go through a textbook selection and then begin teaching with the standards as a framework in the 2025-2026 school year. 
The office of Governor Glenn Youngkin told FOX5 in a statement: 
"The governor is pleased the board approved the standards and encouraged for next steps as these standards guide curriculum that will be taught across the commonwealth. These standards teach all our history - the good and the bad without divisive concepts."