Virginia Gov. Northam declares state of emergency ahead of Hurricane Dorian
RICHMOND, Va. (FOX 5 DC) - Virginia Governor Ralph Northam declared a state of emergency Monday in advance of Hurricane Dorian. The storm is anticipated to impact parts of southeastern Virginia on Thursday. 
"Hurricane Dorian is a serious storm, and current predictions indicate that it may affect parts of Virginia. I am declaring a state of emergency to ensure that localities and communities have the appropriate level of assistance, and to coordinate the Commonwealth's response to any potential impacts from Hurricane Dorian. I encourage Virginians to take all necessary precautions to make sure they are prepared as well," said Northam. 
According to a news release, potential impacts from the hurricane include coastal and inland flooding, storm surge, damaging winds and prolonged power outages. 
The state of emergency will allow the state to mobilize its resources and to deploy people and equipment to assist in response and recovery efforts, the release states. It will also allow Virginia officials to coordinate in the planning and evacuation resources along with the state of North Carolina. 
The Virginia Emergency Operations Center was activated Monday at 8 a.m. in order to monitor the storm and to coordinate preparedness efforts with local, state and federal officials.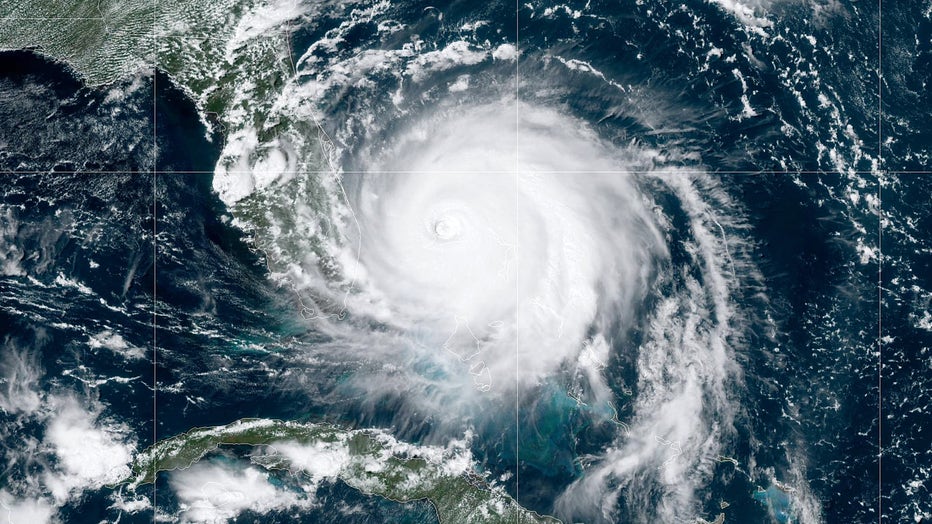 ATLANTIC OCEAN - SEPTEMBER 2: In this NOAA GOES-East satellite handout image, Hurricane Dorian, now a Cat. 4 storm, moves slowly past Grand Bahama Island on September 2, 2019 in the Atlantic Ocean. Dorian moved slowly past the Bahamas at times just 1 (Photo by NOAA via Getty Images / Getty Images)