Vienna leaders deal with pickleball noise complaints
VIENNA, Va. - A northern Virginia community will consider reducing the number of days people can play pickleball due to the noise the game creates.
FOX 5's Melanie Alnwick says leaders in Vienna are trying to balance quality of life for neighbors and quality of life for players. But it could be hard to find a happy compromise.
Some homeowners surrounding Glyndon Park in Vienna have asked the town to put some limits on what they say is incessant noise.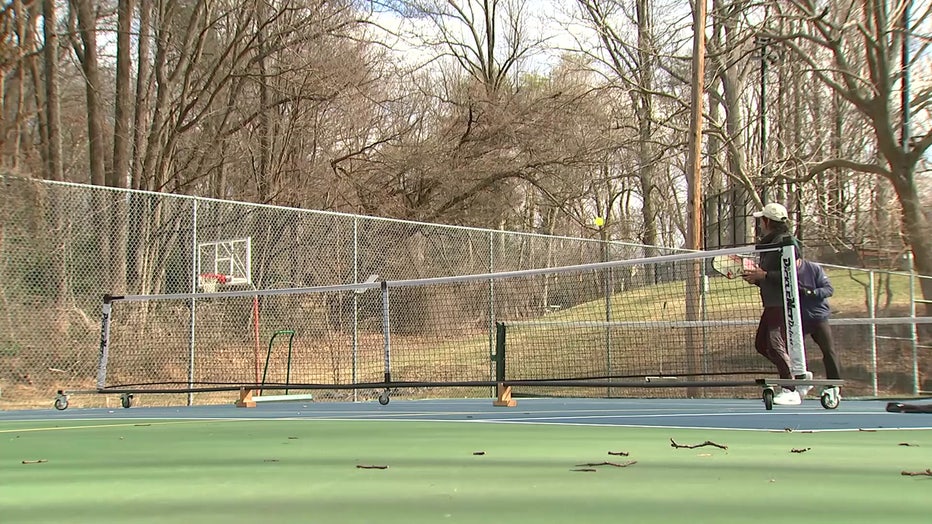 One neighbor's suggestion is a three day a week compromise. The proposed schedule is Monday and Wednesday from 8 a.m. to 8 p.m., and Saturday from 8 a.m. to 5 p.m.
Players say that eliminates a lot of highly competitive court time and would like the town to consider adding things - like noise dampening measures and more courts at other parks - rather than taking opportunities for exercise away.
The vote is today before the town council.